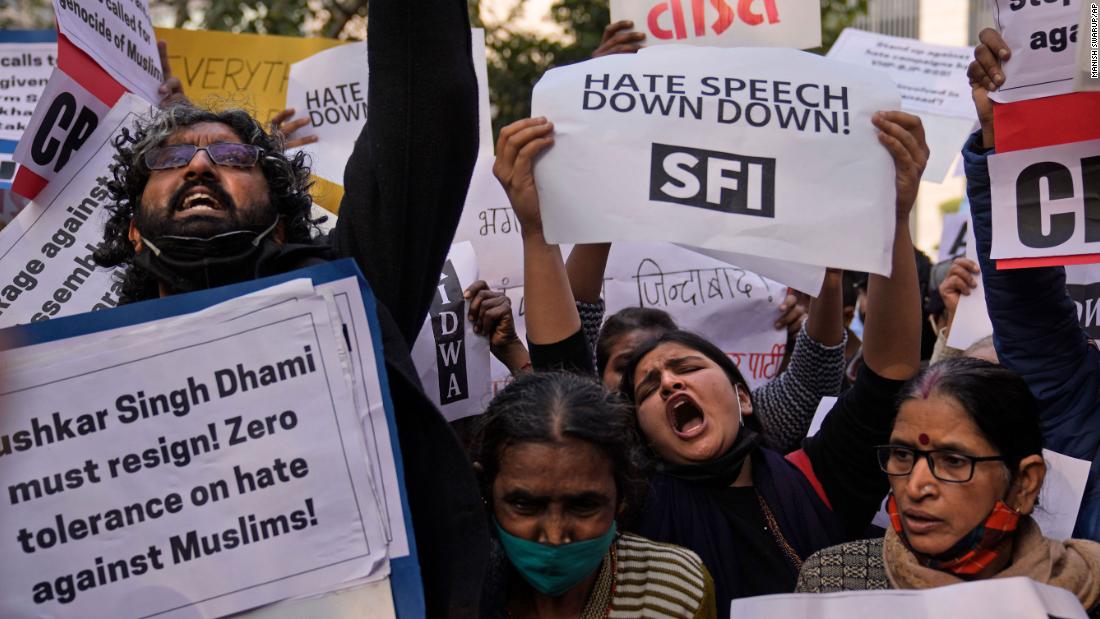 India's Hindu extremists are calling for genocide against Muslims. Why is little being done to stop them?
CNN
At a conference in India last month, a Hindu extremist dressed head-to-toe in the religion's holy color, saffron, called on her supporters to kill Muslims and "protect" the country.
"If 100 of us become soldiers and are prepared to kill 2 million (Muslims), then we will win ... protect India, and make it a Hindu nation," said Pooja Shakun Pandey, a senior member of the right-wing Hindu Mahasabha political party, according to a video of the event.
Her words and calls for violence from other religious leaders were met with a roar of applause from the large audience, a video from the three-day conference in the northern Indian city of Haridwar shows.
More Related News
Peter Bergen writes that Robert F. Kennedy Jr. has become one of the leading voices in the anti-vaccination against Covid-19 movement, and he is imperiling the lives of countless Americans in the process
Carnival celebrations in Brazil have had another setback becausee of a spike in Covid-19 cases. The cities of São Paulo and Rio de Janeiro are moving the parades to April.
President Joe Biden's honeymoon with the stock market is over.
Read CNN's Fast Facts about Groundhog Day, an American tradition that is meant to predict when spring will arrive.