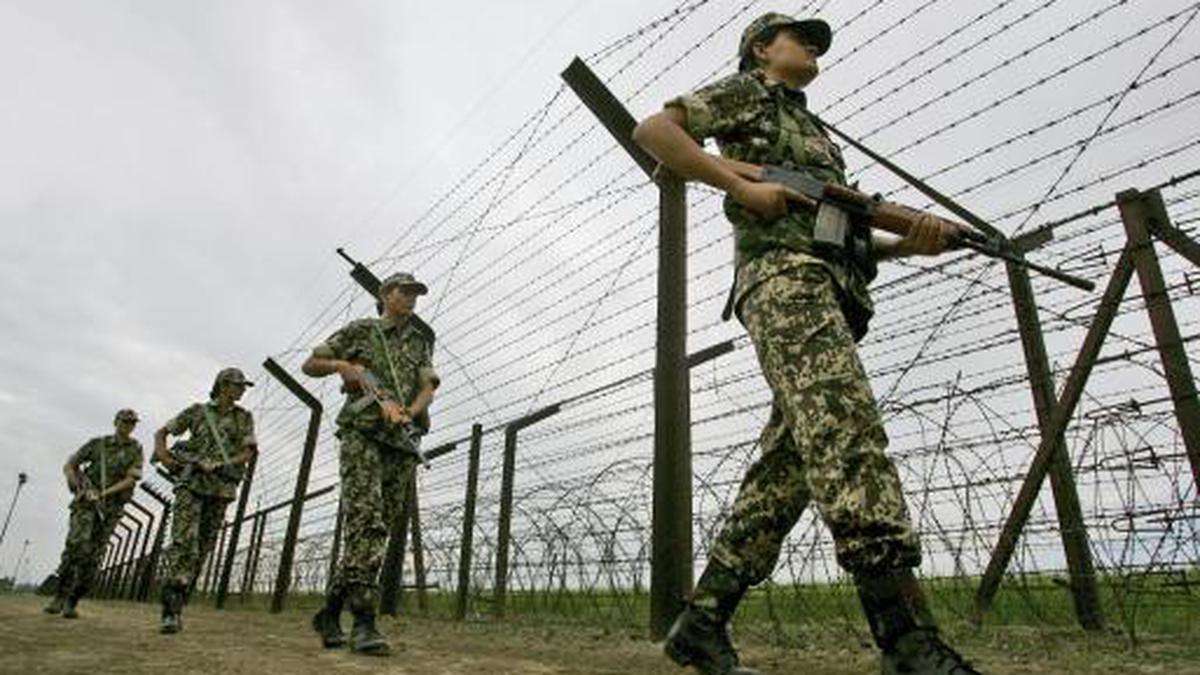 India deploys platoon of women peacekeepers in United Nations mission in Abyei
The Hindu
As of October 31, 2022, India is the second largest contributor to UN peacekeeping missions with 5,887 troops and personnel deployed across 12 missions, after Bangladesh (7,017).
India, among the largest troop-contributing countries to United Nations peacekeeping, is deploying a platoon of women peacekeepers in Abyei, the country's largest single unit of female Blue Helmets in a UN mission since 2007.
The move heralded India's intent of increasing significantly the number of women in peacekeeping contingents.
"India is deploying an all #women's platoon of peacekeepers as part of our battalion to the UN Mission in #Abyei @UNISFA_1. This is the single largest deployment of women #peacekeepers in recent years. Good wishes to the team!" India's Permanent Representative to the UN Ambassador Ruchira Kamboj tweeted on January 5, along with a photo of the contingent.
Explained | What is the U.N. Peacekeeping mission?
India's Permanent Mission to the UN said in a statement that the platoon of women peacekeepers will be deployed in Abyei as part of the Indian Battalion in the United Nations Interim Security Force, Abyei (UNISFA) on January 6, 2023.
"This will be India's largest single unit of women Peacekeepers in a UN Mission since we deployed the first-ever all-women's contingent in Liberia in 2007. It will also herald India's intent of increasing significantly the number of Indian women in Peacekeeping contingents," the statement said.
The Indian contingent, comprising two officers and 25 other ranks, will form part of an engagement platoon and specialise in community outreach and will be performing extensive security-related tasks as well. "Their presence will be especially welcome in Abyei, where a recent spurt in violence has triggered a spate of challenging humanitarian concerns for women and children in the conflict zone," it added.
More Related News
Judge rejects Trump's bid to derail Wash. election interference case; ruling says former President is "not above the law" and can be subject to criminal prosecution. Trump's lawyers argue no other former President has been criminally prosecuted, but Judge Chutkan says "so too are the allegations that a President committed the crimes with which Defendant is charged." Trump faces four criminal cases, including one in Wash. for alleged election interference.
Ukraine's strength has grown, allowing for reopening of Kyiv's airport. Chief of Staff Yermak pledged to diplomats at Boryspil Int'l Airport. Yermak & Sybiga discussed Zelenskiy's 10-pt peace plan: withdrawal of Russian troops, recognition of Ukraine's borders, war crimes tribunal.
Sierra Leone has signed a memorandum of understanding with China Road and Bridge Corporation and Atepa Group's architectural firm to build an eight-kilometer bridge
China and Vietnam are working on a possible significant upgrade of their underdeveloped rail links to boost a line that crosses Vietnam's rare earths heartland
Russia said its troops were progressing in all areas of the Ukrainian front, despite observers seeing little movement
The Philippines inaugurated a new coast guard monitoring base on an island occupied by Filipino forces in the disputed South China Sea
Recent arrests made by Sri Lanka police using a controversial anti-terrorism law, whose repeal remains a key demand of rights defenders in the island nation, has sparked concern among Tamil legislators, activists, and international agencies including the UN
The United Nations deplored the resumption of conflict in Gaza, describing the hostilities as "catastrophic" and urging parties to bring about a lasting ceasefire
United States House voted to expel Republican Rep. George Santos of New York after a critical ethics report on his conduct that accused him of converting campaign donations for his own use
The Department of Justice charged Indian national Nikhil Gupta with conspiracy to commit murder for hire for his alleged role in the plot to kill the Sikh American individual.
Argentina will not join BRICS bloc in 2024 as planned, per President-elect Milei's team. Milei, a right-wing populist, has criticized China and Brazil, and favors US and Israel as allies. Foreign Minister Mondino downplayed BRICS' importance, saying it's more political than economic.