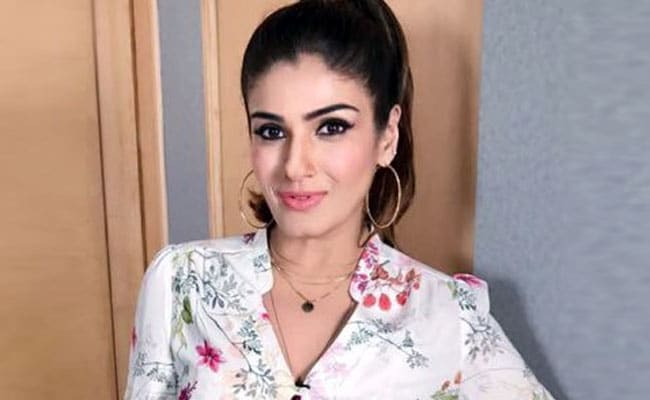 "I Owe This To...": Raveena Tandon On Being Conferred With Padma Shri
NDTV
Apart from Ms Raveena and MM Keeravani, Tabla maestro Zakir Hussain and singer Vani Jairam have been honoured with the Padma Vibhushan and the Padma Bhushan, respectively.
Actress Raveena Tandon is on cloud nine as she has been conferred with Padma Shri Award.
Ahead of India's 74th Republic Day, the Government of India, on Wednesday, released a list of the Padma awardees. Ms Raveena along with RRR's music composer MM Keeravani will receive the prestigious award later in the year.
Ms Raveena reacted to the news with words filled with gratitude. She dedicates this award to her late father Ravi Tandon.
She said, "(I am) Honoured and grateful. Thank you so much, Government of India, for acknowledging my contributions, my life, my passion and purpose - cinema and the arts, that allowed me to contribute, not only to the film industry, but also beyond. I thank all those who guided me through this journey of Art and Craft of Cinema - all those who held my hand through it, and all those who watched me from their place above.I owe this to my father."
More Related News
The minister said that research and studies on the potential and emerging threats from space debris are carried out by ISRO and academia since the early 1990s.
A few days ago, sand was found in sacks of government-procured paddy sent to a warehouse by a women SHG in Nagod area of the same district.
Two people were injured when a fight broke out between "Khalistani group" and pro-India demonstrators in Melbourne on Monday.
Kiren Rijiju said that the appointment of Judges and Judicial Officers falls within the domain of the High Courts and State Governments concerned.
RSS leader Dattatreya Hosabale further said that we can't close our doors on those who have converted to other religions.
As of January 30, a total of 235 affected families have been distributed Rs 3.50 crores as relief assistance, minister Jitendra Singh said.
Finance Minister Nirmala Sitharaman had proposed slashing the highest surcharge rate on personal income tax and raising the rebate limit to Rs 7 lakh.
The National Green Tribunal bench also formed a nine-member joint committee headed by the Uttarakhand chief secretary.
The lone Congress MLA in the poll-bound states is a party heavyweight from Tripura Sudip Roy Barman.
The Supreme Court came into existence on 28 January 1950, two days after India became a republic on 26 January.
The Supreme Court came into existence on 28 January 1950, two days after India became a republic on 26 January.