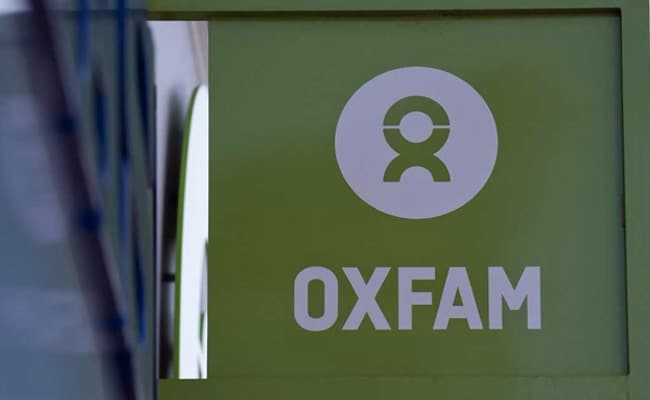 "Humanitarian Work Affected": Oxfam India On Foreign Funding Licence Loss
NDTV
On Saturday the FCRA, or Foreign Contribution (Regulation) Act, licences of over 12,000 NGOs and other groups, including Oxfam India and Oxfam India Trust expired
The government's decision to refuse renewal of its FCRA licence - needed to receive funding from abroad - will severely affect ongoing humanitarian and social work in 16 states, Oxfam India said in a statement issued Sunday morning. The Government of India's decision to refuse renewal of Oxfam India's Foreign Contribution Regulation Act #FCRA registration will severely affect the ongoing humanitarian & social work in 16 states across the country. 🧵(1/7)https://t.co/Rt0hmwLcIc We has been working in public interest with the government, communities and frontline workers for decades. This decision by #MHA will severely hamper these collaborations through which were providing relief to those who needed it the most during times of crisis. (2/7) pic.twitter.com/mRGIPT5oPz
"As per the list released by the Ministry of Home Affairs on January 1, 2022, Oxfam India's FCRA registration renewal request has been denied... which means that Oxfam India will not be able to receive foreign funds for any of its work in India (effective immediately)," the group said.
Amitabh Behar, Oxfam India's CEO, said the Home Ministry's decision would hamper the organisation's efforts in providing relief to those who needed it the most during times of crisis.
More Related News
In the complaint, Jagadish said contaminated food was provided to the students on Monday. He alleged that the management erred by not submitting a report to the district administration on the incident.
The resources under the G20 Stay Safe Online will cover themes such as tackling online frauds, how to report harmful content, tips to be safe when interacting online among others.
On Monday, a division bench of the Telangana High Court dismissed the state government's appeal against a single-judge order to transfer the probe.
The varsity will hold its 99th convocation on February 25, according to an official notification.
The Rs 3,600-crore alleged scam relates to the purchase of 12 VVIP helicopters from AgustaWestland.
According to the police, the victim had allegedly come to meet a girl in a nearby village on Sunday night.
Families belonging to Scheduled Castes who wish to set up small and micro industries will now get 20 per cent discount on purchase of land, the chief minister also said.
A prominent name not just in Telugu cinema but also in Tamil and Hindi films, he became the 48th recipient of the Dadasaheb Phalke award, the highest recognition in Indian cinema.
In their appeal to the top court, they have sought a direction to restrain the centre from curbing their right to "receive and disseminate information" on the two-part BBC series called "India: The Modi Question"
Foreign countries including Brazil, India, Thailand, Russia, Mexico, as well as the European Union, have subsidised artificially cheap sugar on the global market at the expense of the American sugar industry.
Covid Live: The active cases have also declined to 1,763, according to the Union Health Ministry data.