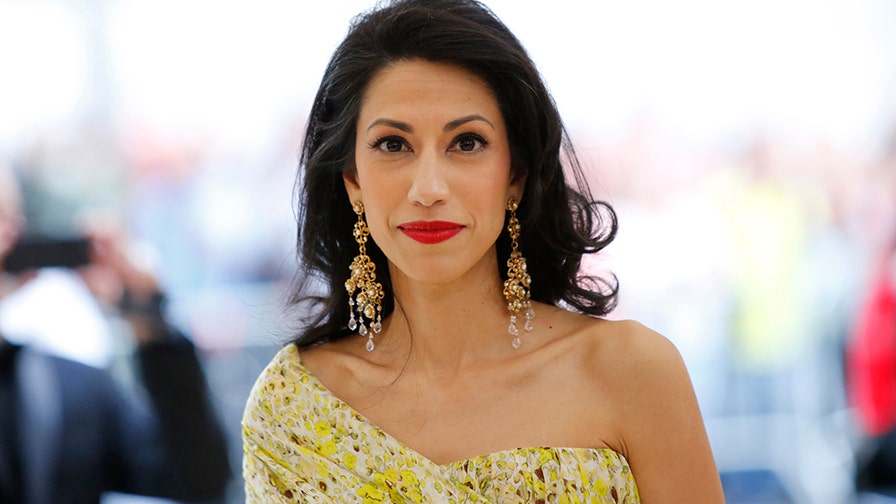 Huma Abedin claims sex assault by US senator in new book
Fox News
Huma Abedin says in her new memoir that she was once sexually assaulted by a US senator — and was so shaken afterward that she ended up apologizing to him.
Abedin — the estranged wife of serial pervert and ex-con former New York Congressman Anthony Weiner — said the assault happened after a dinner attended by "a few senators and their aides." Clinton, for whom she served as a longtime right-hand, was not there.
"I ended up walking out with one of the senators, and soon we stopped in front of his building and he invited me in for coffee," Abedin writes. "Once inside, he told me to make myself comfortable on the couch."
More Related News
Waukesha Christmas parade suspect Darrell Brooks Jr. divulged details of his life, criticized the mother of one of his children and implied that he was unable to pay child support because he kept "getting incarcerated" in a letter sent to a Wisconsin judge in 2011 pertaining to one of the paternity cases, Fox News has learned.
Missouri Sen. Josh Hawley said it's time to 'overrule' Roe v. Wade as the Supreme Court heard oral arguments in Dobbs v. Jackson Women's Health Organization.
By pushing America toward big-government socialism, this "Build Back Better" legislation poses a grave threat to the American Dream.
President Biden is set to announce that health insurers must cover 100% of the cost of in-home COVID-19 tests as part of his winter plan to combat the pandemic.
Mexico and the U.S. are expected to announce that they reached an agreement to restart the controversial "Remain in Mexico" program that will look "fairly close" to the version during the Trump administration, a report said.
Hate him or not, Chris did what any family member would do -- and broke whatever journalistic laws CNN still observes in the process.
Relatives and friends of a California family who lost four members in a recent suspected DUI crash involving two other vehicles saw their heartbreak worsened this week by a break-in at the family's home, according to reports.