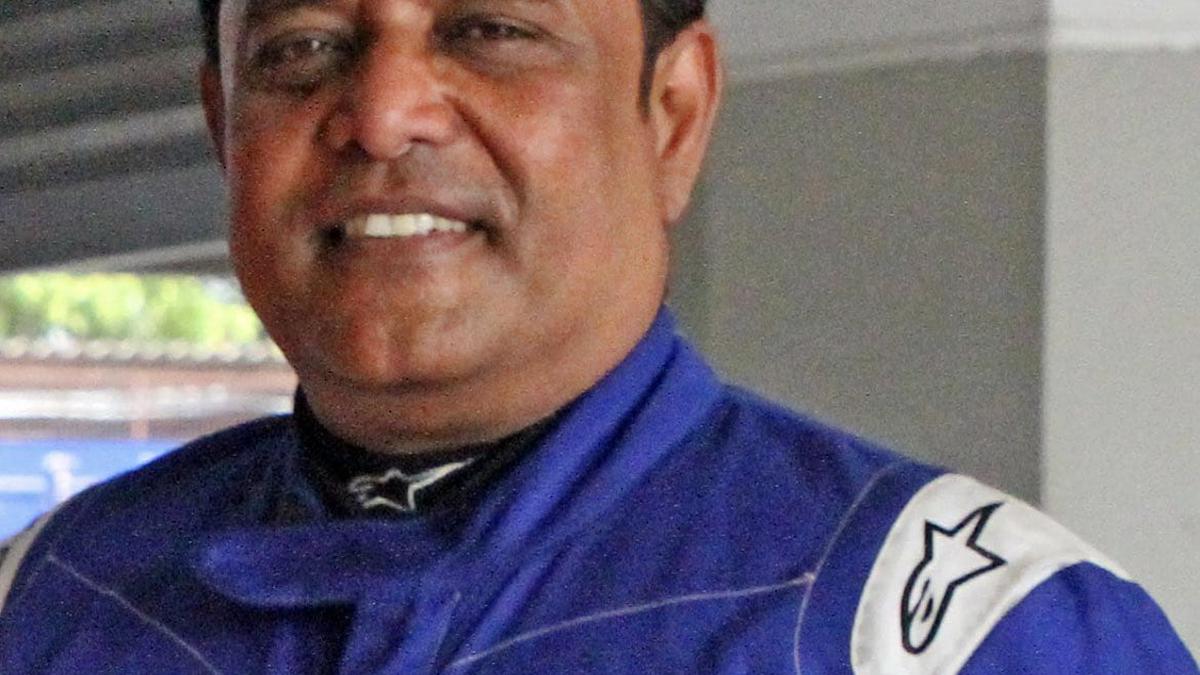 Hotelier killed in accident during car race
The Hindu
Chennai
A 57-year-old hotelier and an avid car racer was killed while participating in a race held in Irungattukottai near Kancheepuram on Sunday.
K. Kumar was rushed to a private hospital in Thandalam, where he died while undergoing treatment.
A senior police official of Kancheepuram district said Mr. Kumar had participated in several car races and had won trophies too. On Sunday, Mr. Kumar, who runs a hotel in Sriperumbudur, was taking part in a 36-km race when he lost control of the vehicle after hitting the car of another competitor, went off the race track and crashed into a barricade.
The car overturned and the injured racer was rushed to the hospital. However, he died without responding to treatment, the police official said.
The Sriperumbudur police have filed a case and are investigating the incident.
More Related News
The four persons convicted of lynching Haryana's dairy farmer Rakbar Khan in Rajasthan's Alwar district in 2018 did not intend to cause his death, though they had thrashed him brutally with lathis and sticks on the suspicion of smuggling of cows, the sessions court in Alwar has held. The court sentenced the convicts to seven years' imprisonment on Thursday.
Coffee procurement by the Girijan Cooperative Corporation (GCC) has increased to 996 tonnes in 2022-23 from 106 tonnes during the previous year.
Andhra Goli Soda, is a century-old product, and still continues to be one of the most sought-after drinks and is now available in multi flavours in the market.
Wildlife experts feel the ongoing experiment with translocation of rice-loving elephant Arikompan will serve as a blueprint for the future handling of human-wildlife conflict
Lieutenant-Governor V.K. Saxena on Friday asked IAS officers posted in the national capital to work honestly and "not bow to any kind of pressure".
The trend of gradual reduction in snow cover in the ecologically fragile state of Himachal Pradesh continues to haunt the hill state – also the mean maximum and minimum average temperature is on the rise in this Himalayan region.
The pourakarmikas in Bengaluru continue to use plastic mats, and cardboard to carry street waste as Bruhat Bengaluru Mahanagara Palike (BBMP) withdrew pushcarts about two years back.
As Prime Minister Pushpa Kamal Dahal Prachanda prepares for an official visit to India, the "southern neighbour" maintained silence as fast-paced developments in Nepal remain the talk of the town here.
Chief Minister Jagan Mohan Reddy will be attending the NITI Aayog general council meeting on May 27 and participate in the inauguration of new Parliament building on May 28; he is likely to meet Prime Minister Narendra Modi and Union Home Minister Amit Shah during his visit
Tiruchi police to carry put comprehensive study on traffic-related issues
India-US friendship important for the entire planet: Garcetti