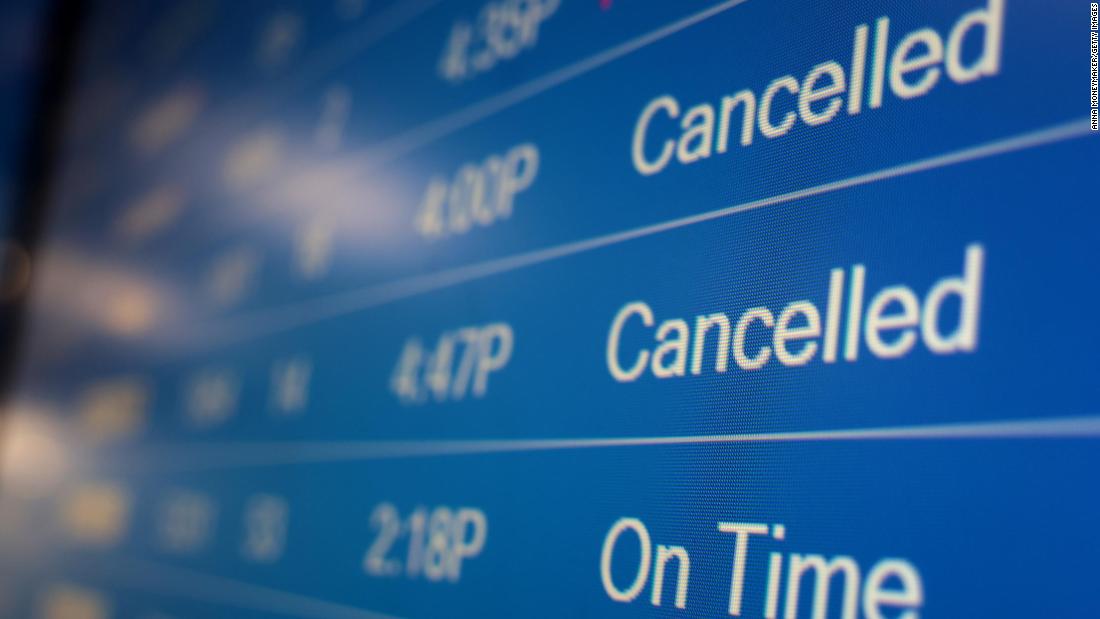 Holiday flight cancellations soar with Covid-19 disruptions and bad weather
CNN
Thousands of US flights were canceled over New Year's weekend as a combination of Covid-19 disruptions and wintry weather slowed travel. Flight cancellations have trended up steadily since Christmas Eve, hitting a new peak Saturday as millions travel over the holidays.
Data from the website FlightAware shows more than 4,731 flights were canceled globally on Saturday -- by far the largest day of cancellations since the meltdown began Christmas Eve. At least 2,739 of the cancellations were within, into or out of the US.
Sunday cancellations in the US already number 1,699 flights, FlightAware showed. Sunday is generally the busiest travel day of the week, and this Sunday is likely a heavy travel day as the Christmas holiday and New Year week wrap up. The Transportation Security Administration said Thursday it expected to screen 10 million people from Friday through Monday.