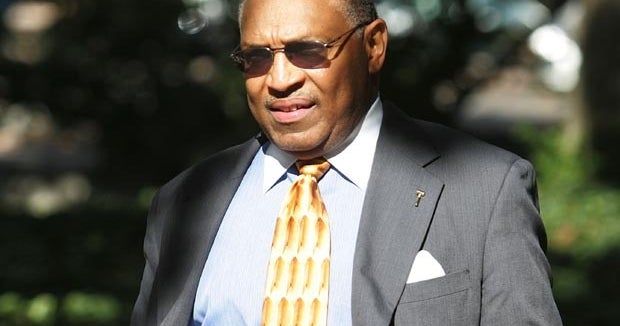 Here's why one judge who oversees Jan. 6 cases is afraid for American democracy
CBSN
A federal judge in Washington, D.C., issued a warning about the risk of future political violence and the dangers of ongoing misinformation and denialism regarding the Jan. 6 Capitol attack.
At a sentencing hearing for 21-year-old Aiden Bilyard, a North Carolina man who admitted deploying bear spray against police during the Jan. 6 insurrection — and smashing open a Capitol window with a metal bat — Judge Reggie Walton said that the U.S. is in a "scary moment" in which democracy remains endangered.
"It's scary going forward as a country where we end up," said Walton, who has handled a series of Jan. 6 cases. "Because what happened on Jan. 6 is not something that's just in the past. It, unfortunately, is something that still haunts us because the individuals who instigated what occurred are still engaging in the same rhetoric that resulted in the frenzy that took place on that day. This is a very serious situation because it goes to the root of what we are supposed to be as a democracy."
More Related News
Washington — GOP Rep. James Comer, the chairman of the House Oversight and Accountability Committee, is pushing forward with an effort to hold FBI Director Christopher Wray in contempt of Congress for failing to hand over a document detailing unconfirmed allegations of a bribery scheme involving then-Vice President Joe Biden and a foreign national.
Canadian wildfires are causing poor air quality in the northeastern U.S., posing a health danger to millions of people. Experts say the air is especially harmful for more vulnerable populations, including older people and those with lung or heart issues.
A woman who received a desperate text from her husband indicating he had been taken hostage said Tuesday that she called 911 but that police did not respond until about an hour later, by which time he had been shot and killed.
Tucker Carlson on Tuesday posted the first episode of his new Twitter show since Fox News ousted him in April. The 10-minute video features the popular conservative commentator sitting in a wood-paneled room and delivering a monologue in which he skewers some of his favorite targets, including the news media.
Chris Licht is stepping down as CEO of global news network CNN, according to Oliver Darcy, CNN's senior media reporter.
Smoke from the wildfires raging across Canada has created a thick haze across New York City's iconic skyline, nearly fading out the Statue of Liberty and high-rises. The quality of air has become so bad in the past few days that now, the city has some of the worst air pollution in the world.
"Charmed" and "Beverly Hills, 90210" actor Shannen Doherty said on Instagram Tuesday that her breast cancer, which she was first diagnosed with in 2015, has spread to her brain.
Redmond, Ore — Someone left a dead raccoon and a sign with "intimidating language" that mentioned a Black city councilor outside the law office of an Oregon mayor, police said.
The mystery client who hired a detective to secretly track Reno's mayor with a GPS device is trying to persuade Nevada's Supreme Court he has a First Amendment right to remain anonymous, a protected privilege he says is a cornerstone of democracy and part of "the business of politics."
House Republican leaders hoping to pass a rule Monday to set up floor votes on a bill to constrain the government's ability to regulate gas stoves saw their efforts go up in flames after House Freedom Caucus (HFC) members, who are among the most conservative lawmakers in Congress, joined Democrats in opposing the rule.
A small plane crashed in western New York on Tuesday afternoon, killing two people, officials said.