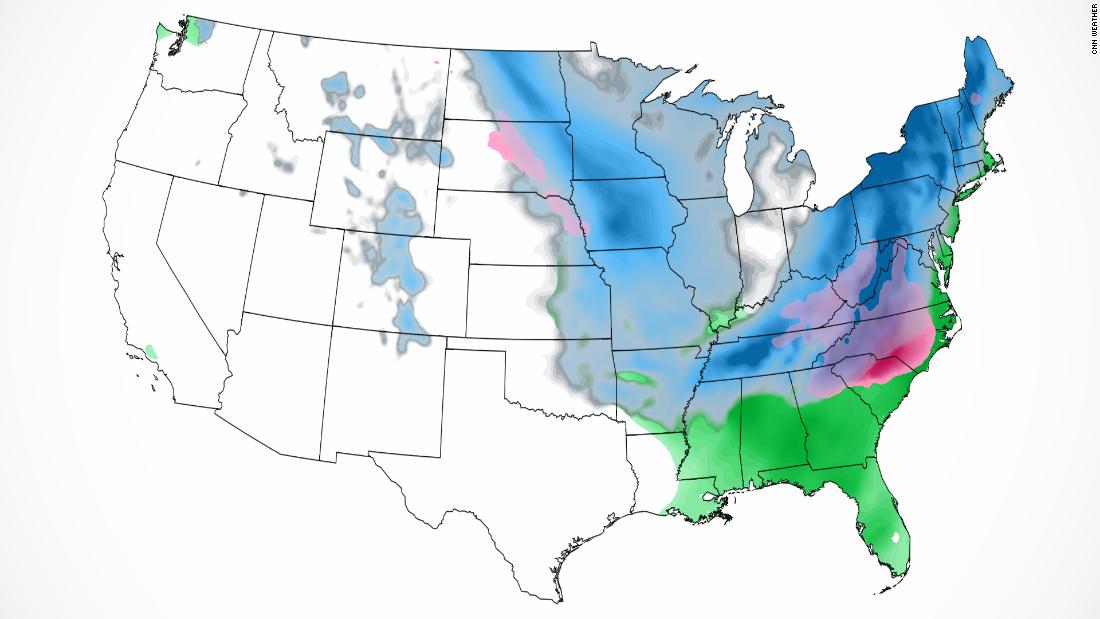 Here's how several states are preparing for the weekend winter storm
CNN
As a massive winter storm takes aim starting Friday at much of the eastern US, officials from the Southeast to New England are preparing for what could be crippling ice and heavy snow.
More than 50 million people from the Midwest eastward are under winter weather alerts as predicted rain, snow, sleet or freezing rain threatens dangerous road conditions and frigid temperatures.
More Related News
In a statement Tuesday, the Department of Energy announced the release of 13.4 million barrels of oil from the strategic petroleum reserve.
"Snow White and the Seven Dwarfs" is getting a live-action remake, but Emmy winning actor Peter Dinklage isn't sure it should.
Federal prosecutors are reviewing fake Electoral College certifications that declared former President Donald Trump the winner of states that he lost, Deputy Attorney General Lisa Monaco told CNN on Tuesday.
Peter Bergen writes that Robert F. Kennedy Jr. has become one of the leading voices in the anti-vaccination against Covid-19 movement, and he is imperiling the lives of countless Americans in the process