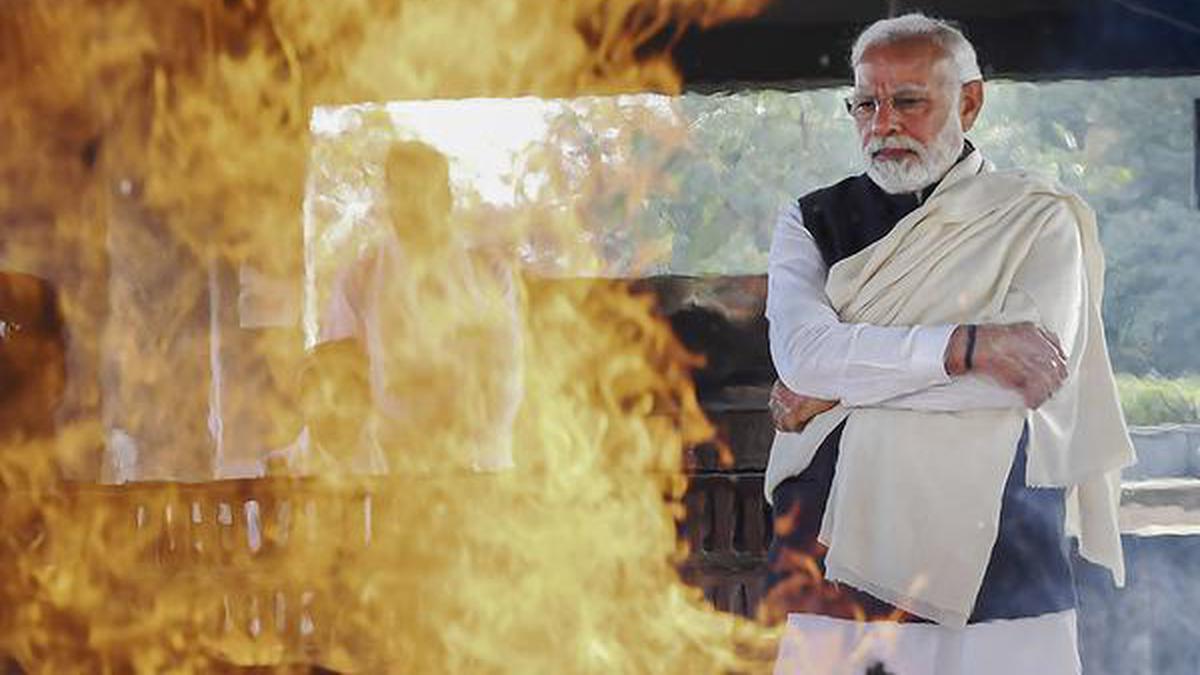 Here are the latest updates and the big news stories to follow today
The Hindu
A prayer meet will be organised on Sunday in memory of Prime Minister Narendra Modi's mother Hiraben
A prayer meet will be organised on Sunday in memory of Prime Minister Narendra Modi's mother Hiraben at PM's birthplace Vadnagar in Gujarat, according to her family members.
From January 1, 2023, all international arrivals from China, Singapore, Hongkong, Republic of Korea (South Korea), Thailand and Japan will undergo mandatory pre-departure RT-PCR testing; more European nations have tightened COVID rules for China flights.
The office of Brazil's vice president says he has become acting president, an indication that President Jair Bolsonaro has left the country. An official document says Bolsonaro may be headed to Florida.
The second and final round of the qualifiers will be played on Sunday as Bhambri, Ramanathan and others will look to win and secure the main draw spots for themselves. Bhambri and Ramanathan will take on Ymer and Bellucci respectively in the final round.
More Related News
When choosing a bank for a fixed deposit, shopping around can make all the difference.
The mini port project envisages construction of a 100-metre-long wharf near the old jankar jetty at Ponnani
Chief Justice of India D.Y. Chandrachud will lay the foundation stone for the additional court building on the Madurai District Court campus in the presence of Chief Minister M.K. Stalin on March 25.
Uttar Pradesh Chief Minister Yogi Adityanath on March 24 said Congress has always indulged in "politics of dividing the country" and has promoted Naxalism and terrorism for political gains, after Rahul Gandhi was disqualified from the Lok Sabha.
Over a thousand students from 24 institutions participated in the recently-concluded all Indian cultural meet organised by the Puducherry Technological University (PTU).
Mr. Shekhawat told the court that he and his family members, including his deceased mother, have been called 'an accused' in the Sanjeevani scam.
Kerala Health Minister promises legislation to deter attacks on health workers
Shiv Sena (UBT) leader Uddhav Thackeray on March 24 dubbed Rahul Gandhi's disqualification as 'murder' of democracy. The Opposition Maha Vikas Aghadi also staged a walkout in the Maharashtra Legislative Assembly to protest the disqualification of the Congress leader.
Musicians Amira Gill (25) from Delhi and Seattle-based Vasundhara Gupta (27) are voicing the verses that build a haunting narrative of Partition
A city constable working in the social media wing at the City Police Commissioner's office has been selected to work as a security assistant at the Indian embassy in Mexico. Lokesh H.M. had attended several rounds of interviews and tests before being selected for the job.
Starting April, cricketer R. Ashwin will provide coaching to 30 students of Greater Chennai Corporation schools at Chennai Boys Higher Secondary School in Nungambakkam