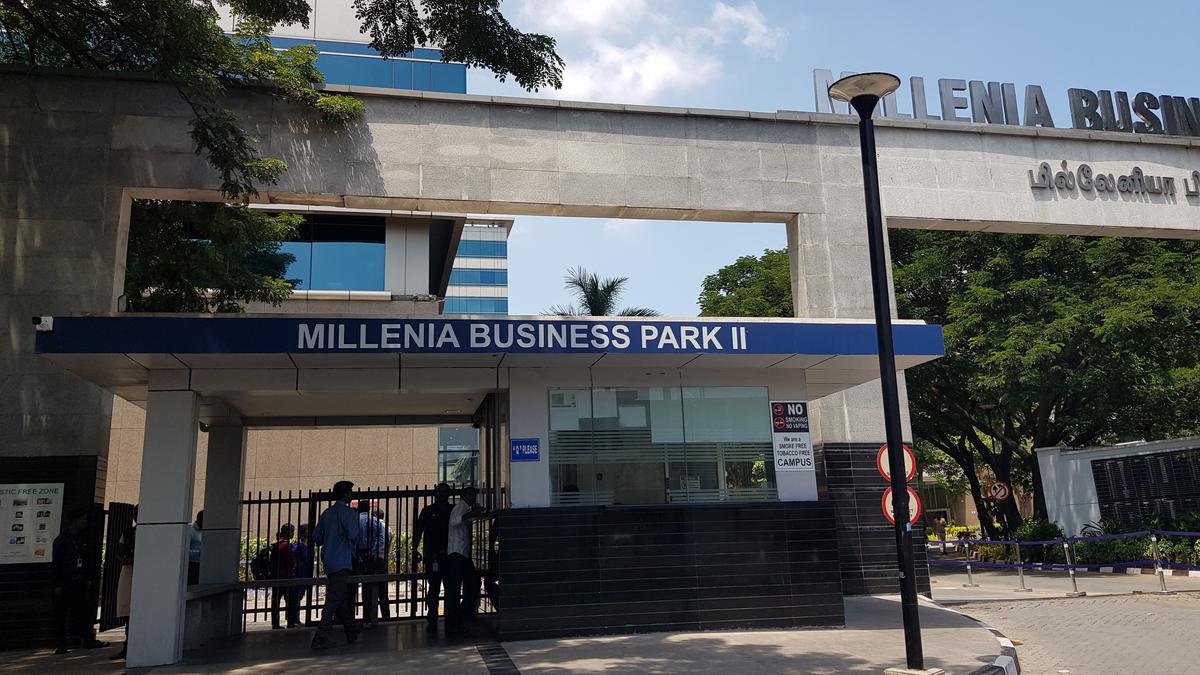 Here are the big stories from Tamil Nadu today
The Hindu
Govt. Arts College Udhagamandalam Principal caught on video allegedly accepting ₹4,000 bribe from student for hostel admission. Madras HC displeased with Southern Railway for not installing CCTV cameras in TN railway stations since 2016. IT Dept. searches premises of electronic component manufacturer Flex in Chennai. NIA questioning two of 13 accused in Coimbatore car blast case.
The Principal of the Government Arts College in Udhagamandalam was caught on video allegedly accepting an envelope, reportedly containing cash, from a student of the college for admitting him to the Adi Dravidar Welfare Department-run hostel.
According to sources, including teachers from the college, the student, was asked to pay ₹10,000 as a bribe by the principal in exchange for a place to stay at the hostel.
"As the boy could not pay the full amount demanded by the principal, he gave an advance of ₹4,000 to him, which he managed to capture on video," alleged the source requesting anonymity. When contacted, the Principal, Arul Antony, denied the allegations and said the student was handing over college fees to him.
The Madras High Court expressed displeasure over Southern Railway not having installed CCTV cameras in all 442 railway stations in Tamil Nadu even seven years after 24-year-old techie S. Swathi was hacked to death at Nungambakkam railway station in Chennai in 2016.
Chief Justice S.V. Gangapurwala and Justice P.D. Audikesavalu wrote that the inordinate delay "demonstrates the total apathy on the part of the administration towards the security system in railway stations," and directed Southern Railway to come up with a reasonable timeline within which all railway stations in Tamil Nadu would be provided with CCTV surveillance.
The observations were made while passing interim orders on a suo motu public interest litigation petition that had been taken up by the High Court in 2016 after the techie's murder in broad daylight, supposedly due to unrequited love.
The Income Tax Department conducted searches at the premises of electronic component manufacturer Flex (earlier Flextronics) at Kandanchavadi, Chennai, as a part of an inquiry. Flex is a supplier to Apple.
More Related News
CWI withdraws Dominica as co-host of T20 World Cup due to delay in venue upgrades. CWI understands govt's decision & looks forward to working with them in future. Contingency plans ready; tournament schedule expected soon.
Check out the new adventure zones in and around Visakhapatnam
Someone in China created thousands of fake Meta social media accounts designed to appear to be from Americans and used them to spread polarising political content.
Climate change has been one of the biggest threats of this era posing major challenges to food and water security to not just human beings, but all species. But can science and technology address some of these issues, if not all, and offer a glimmer of hope of a sustainable future? Experts say yes.
India, Australia, U.K. co-hosted 1st Indo-Pacific Conf. in London to address security issues, build resilience & enhance stability. High Commissions of India & Australia welcomed U.K.'s interest in the region. India's High Commissioner rejected allegations of govt. killing separatists & U.S. prosecutors unveiled charges against Indian national in attempted murder-for-hire case. High Commissioner & Australian High Commissioner agreed to allow investigation results to be brought forward.
The workshop is tailored for a diverse audience, beckoning those eager to adopt a millet diet, individuals seeking a healthier way of life, and those grappling with lifestyle disorders.
Top news developments from Telangana today, December 1, 2023
Taslima Nasrin's novel Lajja brought her fame, a fatwa, and exile. Her works have been banned and fatwas renewed, and her views on patriarchy, gender injustice, and sexual freedom have caused controversy. Her new poetry collection Burning Roses in My Garden comprises poems that range in topic from love to language, country, and humanity. Nasrin's voice is soft, wistful, and reflective, and her blend of ideology and sensitivity is unique.
.Varavara Rao allowed to travel to Hyderabad for cataract surgery: NIA court permits activist to travel Dec 5-11; must report to NIA Dec 4 and provide details of journey. Court warns against misuse of liberty.