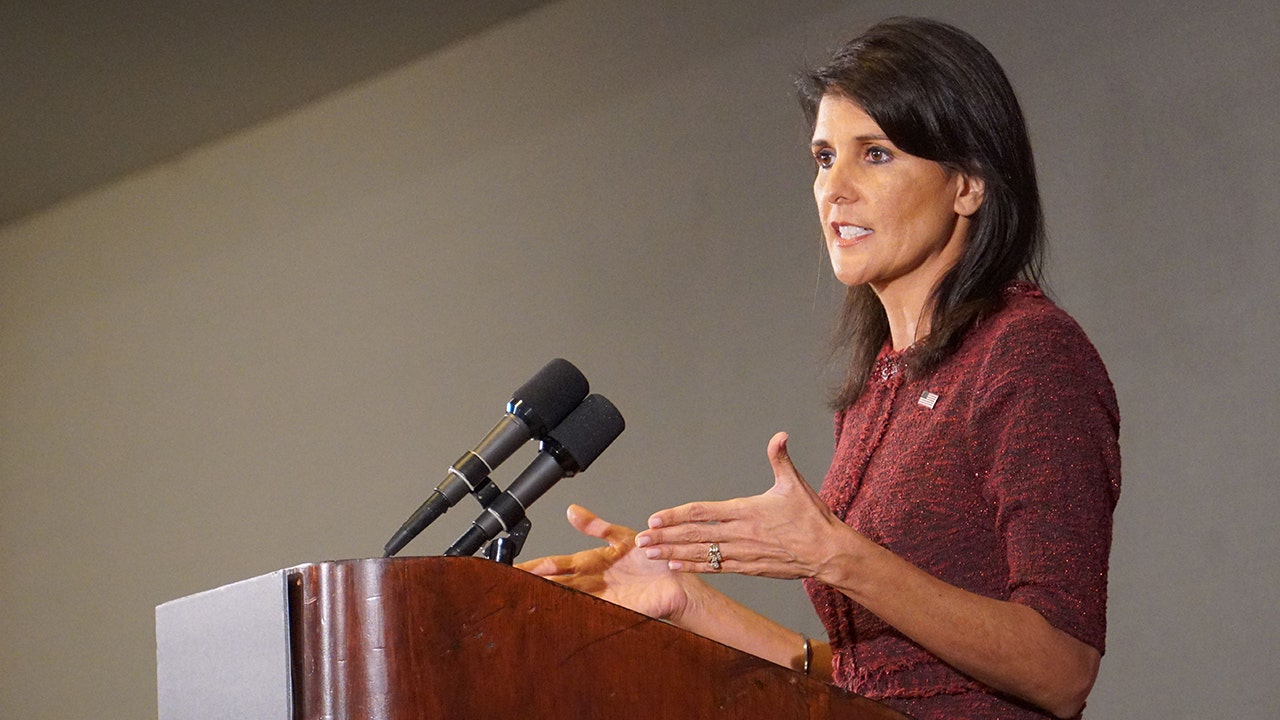 Haley slams 'dangerous' Biden move to re-enter UN Human Rights Council 'cesspool'
Fox News
EXCLUSIVE: Former U.N. Ambassador Nikki Haley on Thursday tore into President Biden's move to re-enter the U.N. Human Rights Council – which has been dogged by controversy over the human rights abusers among its members, and which Haley branded a "cesspool."
The U.S. was elected Thursday to the Council after the Biden administration had applied for membership earlier this year. It means that the U.S. will return to the Council after the Trump administration left the Council in 2018 over the body's anti-Israel bias and the human rights abusers among its members.
Current members of the Council include China, Cuba, Eritrea, Russia and Venezuela – making up some of the most notorious human rights abusers and brutal regimes in the world.
More Related News
The Oklahoma Supreme Court voted to temporarily block three laws that placed restrictions on abortion that were set to take effect in the state on Nov. 1
FIRST ON FOX: Sen. Bill Hagerty, R-Tenn., is urging Sen. Bernie Sanders, I-Vt., to oppose immigration provisions in the proposed budget reconciliation bill that would make hundreds of thousands more employment-based green cards available - provisions Hagerty calls "the crown jewel of corporate lobbying."
The Biden administration suspended $700 million in planned aid for Sudan and condemned members of Sudan's military involved a coup that ousted the country's civilian-led transitional government from power.
Houston Rockets owner Tilman Fertitta said the current ceaseless inflation is taking a toll on more than just the billionaires like himself that the Democrats aim to denigrate.
Fox News host Jesse Watters blasted The Atlantic for a story appearing to blame U.S. shoppers for supply chain shortages.
Former Vice President Mike Pence's address in Loudoun County, VA is not tied to the campaign of Virginia GOP gubernatorial candidate Glenn Youngkin
The congressional caucus of healthcare experts sent letters led by Rep. Andy Harris, R-Md., to Biden and CMS Administrator Chiquita Brooks-LaSure warning of the adverse affects a vaccine mandate might have on the healthcare industry.