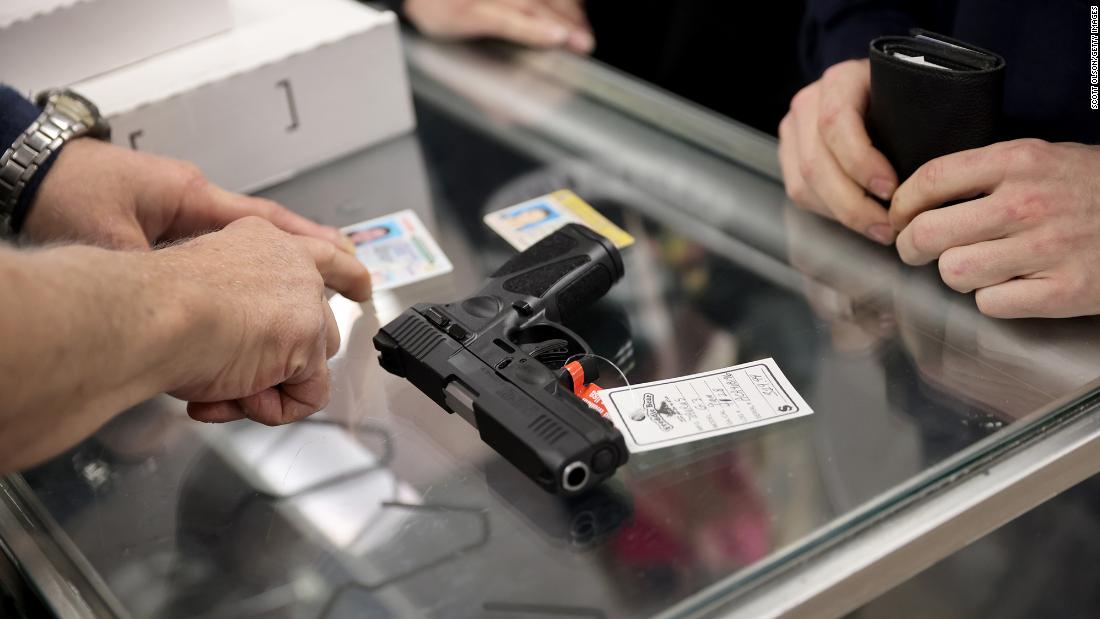 Gun sales are surging in a surprising state
Concerns about looming gun control legislation and rising crime continued to fuel gun sales in America throughout the month April, according to industry observers.
The FBI conducted more than 3.5 million gun-related background checks last month, a 20% year-over-year increase from April 2020, according to the latest FBI figures released Monday. Nearly 1.7 million of those gun background checks were specifically for gun purchases, according to the National Shooting Sports Foundation, a firearms industry trade group that cross references FBI data with actual sales figures provided by gun merchants to determine how many guns are sold monthly.