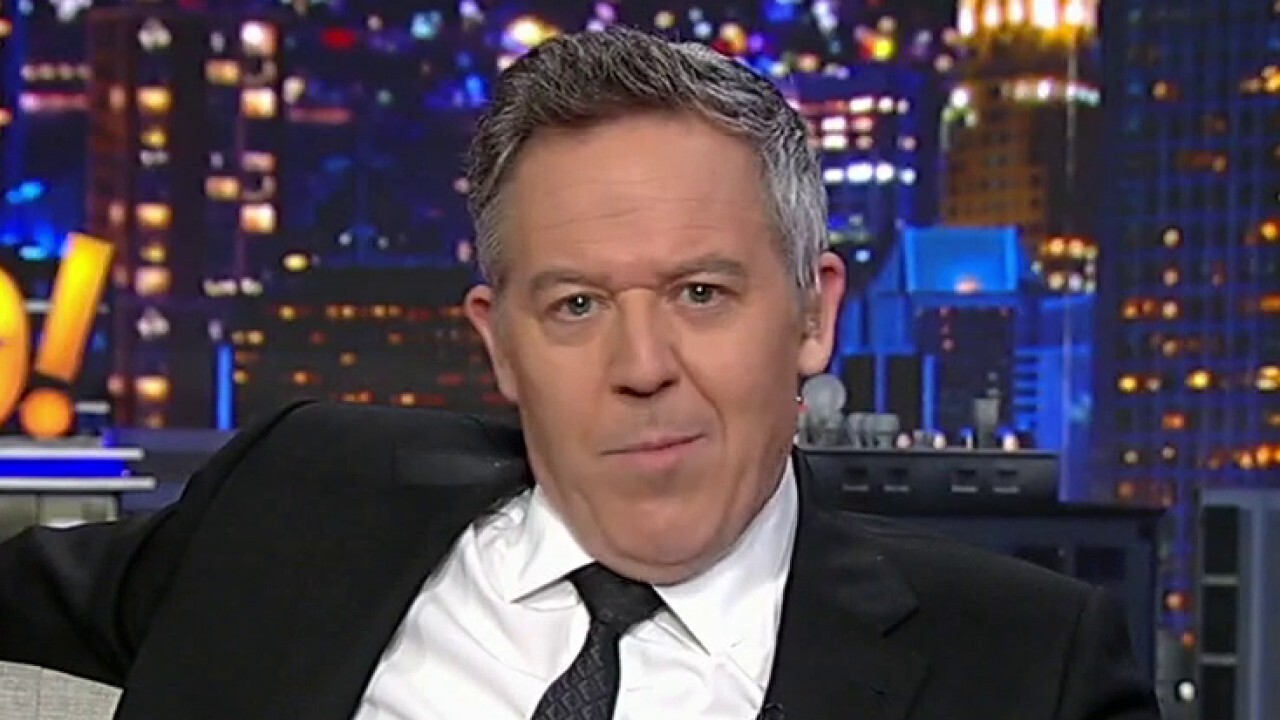 GREG GUTFELD: 'Two-faced' Kathy Hochul is begging taxpayers she once mocked to come back
Fox News
Greg Gutfeld reacts to Gov. Kathy Hochul asking people to stop "leaving" New York after telling Republicans to "get out" months before and Gov. Ron DeSantis "congratulating" them for getting out.
Greg Gutfeld currently serves as host of FOX News Channel's (FNC) "Gutfeld!" (weekdays 11PM/ET) and co-host of "The Five" (weekdays 5PM/ET). He joined the network in 2007 as a contributor. He is the author of several books. His latest is "The Plus: Self-Help for People Who Hate Self-Help." Click here for more information on Greg Gutfeld.
GOV. KATHY HOCHUL, D-N.Y.: We must and will make our state safer. This means New Yorkers can walk our streets and ride our subways, our kids can go to school free from fear... We have to make our state more affordable... New Yorkers are just struggling to pay rent, food and gas to get to their jobs. They're hurting... And we must reverse the trend of people leaving our state in search of lower costs and opportunities elsewhere.
Yeah, so she's ordered the National Guard to bomb Florida and Texas. She has no other solutions. But she now admits people are leaving in search of lower costs and opportunities elsewhere. I guess that includes the opportunity to not get stabbed or pushed in front of a subway, activities that blossomed under her watch as she continues to defend no cash bail. Of course, this is the same jackass who just a few months ago told unhappy New Yorkers to beat it to Florida. Turns out she was giving them good advice.
More Related News
The United States has committed to building no new coal plants and phasing out existing plants as part of its plan to tackle climate change
House Speaker Mike Johnson, R-La., said Saturday that it's a 'necessary step' to move forward with a formal impeachment inquiry vote against President Biden.
One person is dead, four others are injured after a shooting inside a homeless encampment in Las Vegas, while cops in LA are searching for a serial killer targeting the homeless.
Americans have forgotten how to be considerate of others. Maybe it was COVID or new technology. But we need to do better. Here are 18 ways you can stop annoying everyone right now.
The North Korean regime is warning the U.S. that any attempt to interfere with the military spy satellite launched last month would be a declaration of war.
An exclusive video captures the moment a boat full of suspected illegal migrants lands in Malibu. The landing is close to where Hollywood celebrities live.
Democratic strategist James Carville attacked GOP Speaker Mike Johnson, saying he and "Christian nationalists" are a "bigger threat than al-Qaeda" while sitting down with Bill Maher.
The Paraguayan government fired a senior official after he signed a deal with the fictional country created by a Hindu cult leader who fled India after facing charges of kidnapping children and confining them to his temple and allegedly raping one of his disciples.
Katie Ferguson, a mother of two, is feared to be dead after she vanished during a cross-country trip with her ex-boyfriend, who is facing a federal gun charge.
As the 2024 Republican presidential nominating calendar approaches, Chris Christie ups his game in the first primary state of New Hampshire and vows to qualify for the next debate.
A Southern California Sheriff's sergeant was hospitalized about being shot by a suspect during a call in Victorville, the San Bernardino County Sheriff's Department said Friday.