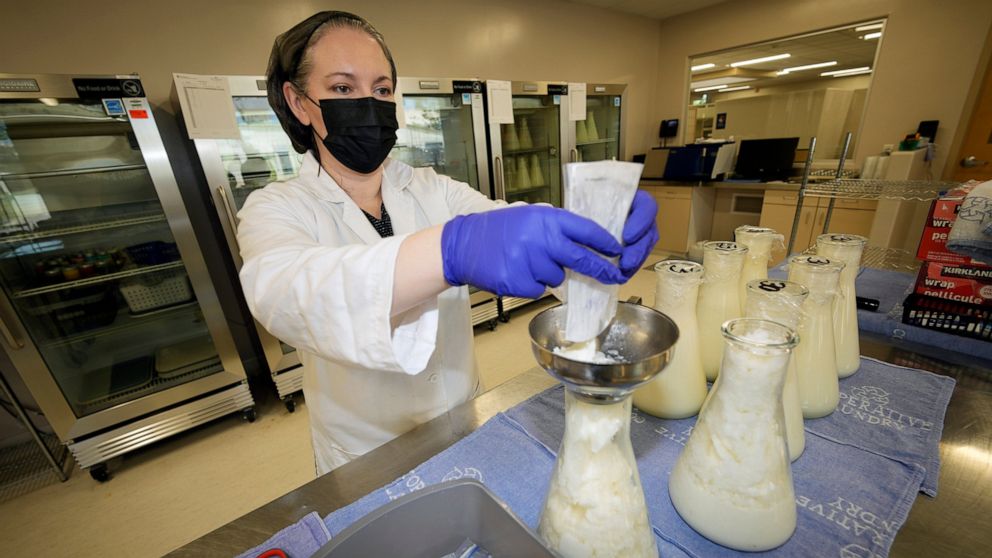 GOP's new midterm attack: Blaming Biden for formula shortage
ABC News
The nationwide shortage of baby formula is quickly becoming the GOP's latest election-year attack on President Joe Biden
AUSTIN, Texas -- Republicans aiming to retake control of Congress have already sharpened a message centering around blaming Democrats for high inflation, expensive gas, migrants crossing the U.S.-Mexico border and violent crime in some cities.
But GOP leaders landed on an issue this week that it hopes could prove even more potent: tying President Joe Biden to a shortage in baby formula.
Parents are suddenly running into bare supermarket and pharmacy shelves in part because of ongoing supply disruptions and a recent safety recall. But in an election year that was already shaping up to be rocky for Democrats, Republicans sense that the shortage could prove to be an especially tangible way to argue that Biden is incapable of quickly solving problems confronting the U.S.
"This is not a Third World country," said GOP Rep. Elise Stefanik of New York, the chair of the House Republican conference. "This should never happen in the United States of America."
More Related News
The head of the International Energy Agency is urging countries and investors not to use Russia's invasion of Ukraine as a reason to increase fossil fuel investments
Shares are mixed in Asia in cautious trading after Wall Street rumbled to the edge of a bear market on Friday
President Joe Biden is set to launch a long-anticipated Indo-Pacific trade pact on Monday
The average U.S. price of regular-grade gasoline spiked 33 cents over the past two weeks to $4.71 per gallon
President Joe Biden is expected to come out with a list of countries that will join an Indo-Pacific trade pact, but Taiwan won't be among them
The much-ballyhooed World Economic Forum in the Swiss Alpine town of Davos gets underway this week after a two-year hiatus due to the COVID-19 pandemic
With prices across the economy soaring at their fastest pace in decades, you might think Americans would tap the brakes on spending
The World Economic Forum is encouraging European attendees to come to its exclusive gathering in the Swiss Alps by train
The Vatican's sprawling financial trial may not have produced any convictions yet or any new smoking guns
President Joe Biden is tending to both business and security interests as he wraps up a three-day visit to South Korea on Sunday
The incident points to a toxic blend of circumstances, including heightened social media use, experts told ABC.