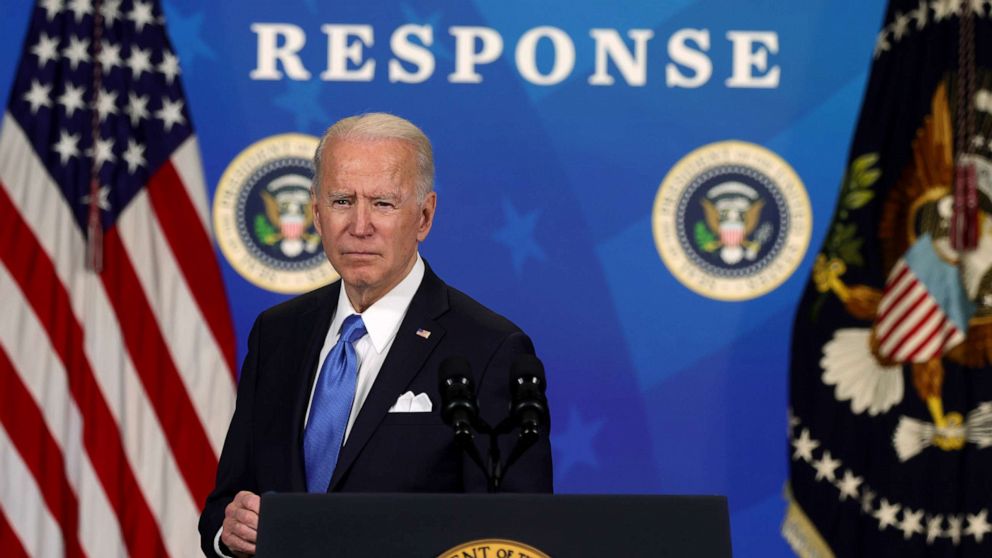 GOP's contradictions complicate Biden's vaccine politics: The Note
Convincing the vaccine-hesitant population amounts to an enormous challenge -- one bigger than party-line divisions for the nation.
The TAKE with Rick Klein President Joe Biden wants and needs Americans to listen to public-health experts on COVID-19. He'll talk about vaccines Tuesday afternoon, but the people he most needs to reach right now are among the least likely to listen to him or the experts he's citing. Prominent Republicans not only know that, but appear to be seeking political advantage out of those facts. Florida Gov. Ron DeSantis has now ended all local COVID-19 restrictions and mandates in his state, arguing that that's "the evidence-based thing to do." The way-too-early 2024 contender added a twist: If you think government needs to be "policing people at this point," DeSantis said, "then you're really saying you don't believe in the vaccines."