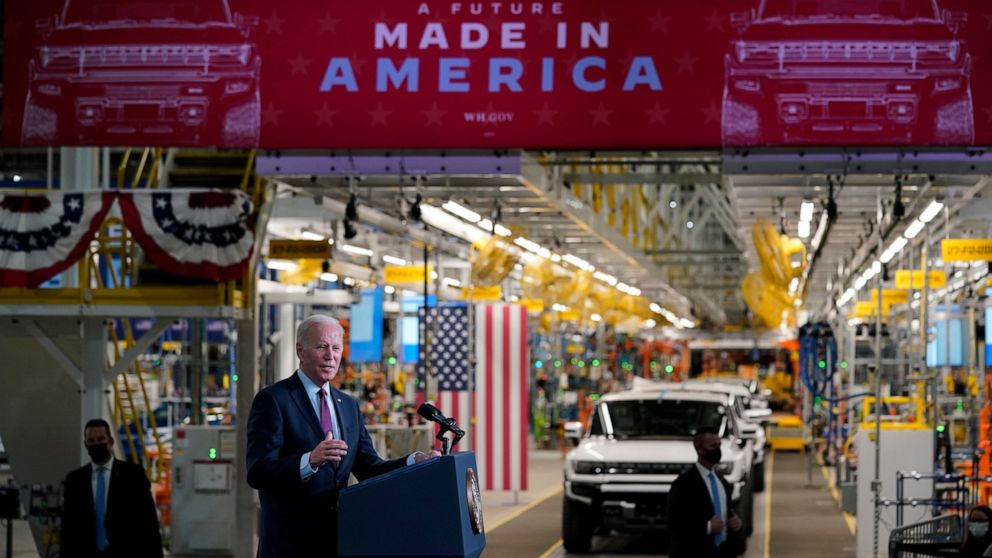 GM venture to build North American battery chemical plant
ABC News
General Motors is forming a joint venture with Posco Chemical of South Korea to build a North American battery materials plant as it moves to bring more steps in the electric vehicle supply chain under its umbrella
DETROIT -- General Motors is forming a joint venture with Posco Chemical of South Korea to build a North American battery materials plant as it brings more steps in the electric vehicle supply chain under its umbrella.
The Detroit automaker said Wednesday that details of the venture are still being worked out, including investment amounts and the plant location. GM said the factory will supply materials to make cathodes, the energy center of a battery that amounts to 40% of the cost.
The plant will employ hundreds of people and will start making materials in 2024, said Doug Parks, GM's global product development and supply chain head.
The plant will supply four North American battery cell factories that GM plans to build. Two of those locations have been announced, Spring Hill, Tennessee, and Lordstown, Ohio.
More Related News
The ten richest men in the world have doubled their fortunes during the COVID-19 pandemic, a report published Monday by the advocacy group Oxfam said.
Eurogroup finance chiefs are engaged in a high-wire political balancing act prompted by conflicting economic forces: a weaker growth outlook and stronger inflation
K-way, the Franco-Italian brand synonymous with windbreaker, is stepping into luxury fashion with its first live runway show ever on the closing day of Milan Fashion Week
Albania and Turkey have pledged to further boost their ties and increase their economic and cultural relations