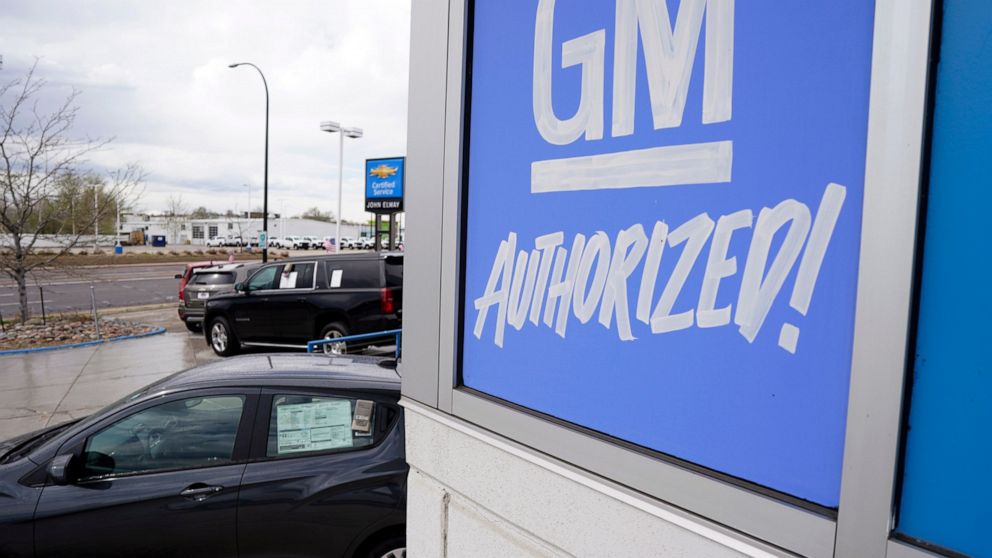 GM 3Q profit falls 40% to $2.4B as chip shortage dings sales
ABC News
High prices for trucks and SUVs helped General Motors post a $2.4 billion third-quarter profit despite factory closures due to a shortage of computer chips and other parts
DETROIT -- High prices for trucks and SUVs helped General Motors post a $2.4 billion third-quarter profit despite factory closures due to a shortage of computer chips and other parts.
But the profit was 40% lower than the $4 billion GM made during the same period last year as sales slumped and the company lost market share in the U.S., its most profitable country.
Excluding one-time items, the company made $1.52 per share, beating Wall Street estimates of 98 cents.
Revenue for the quarter fell 25% to $26.78 billion, far short of Wall Street estimates of $30.72 billion, according to FactSet.
More Related News
Facebook says it removed hundreds of fake accounts linked to an effort to spread unfounded claims that the U.S. was pressuring scientists to blame the coronavirus on China
Even Christmas trees aren't immune to the pandemic-induced shortages and inflation plaguing the economy
Asian stock markets are mixed after a turbulent day on Wall Street as traders tried to forecast the impact of the coronavirus's omicron variant
Organizers for GivingTuesday say American donors gave $2.7 billion during Tuesday's giving day
There's a new Silicon Valley corporate name change on the block
Airlines are being required to gather information about some passengers that will help with contact tracing if they develop COVID-19
Microsoft Corp. shareholders voted to force the company to more transparently address sexual harassment claims via independent investigations and public reporting.