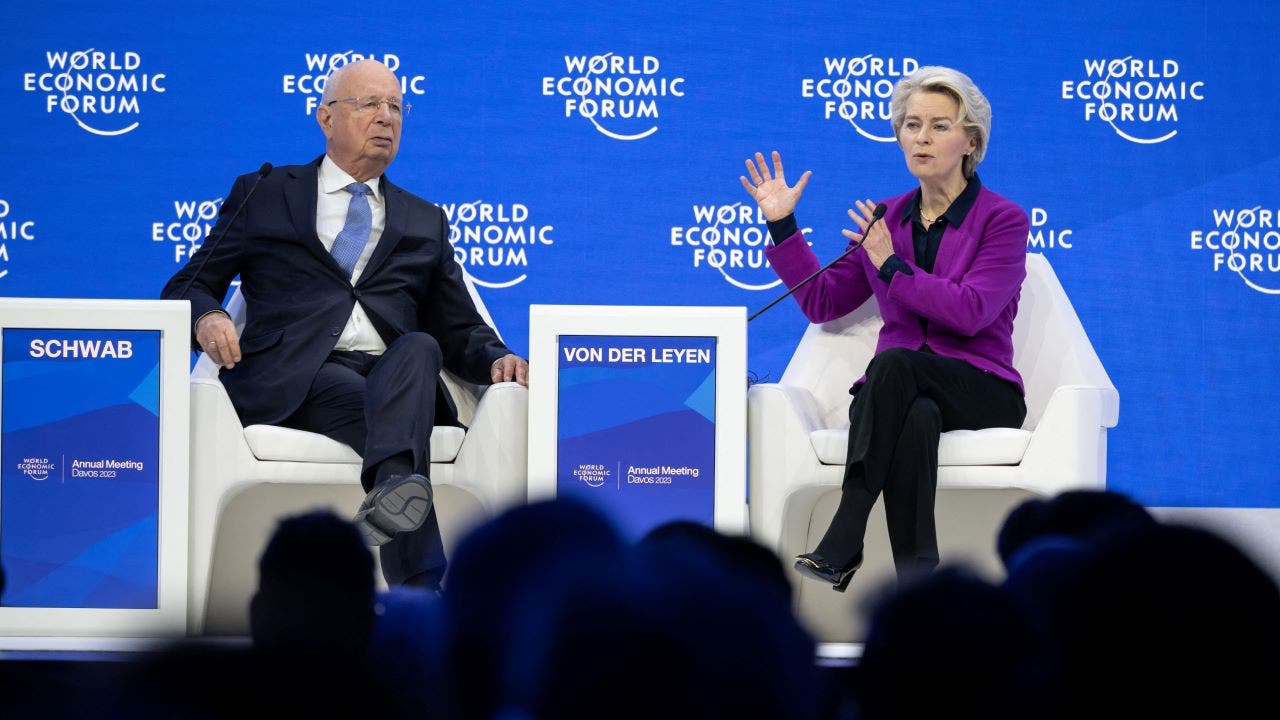 Global elites took 150+ private jets to fight climate change in Davos
Fox News
World leaders converged on Davos, Switzerland, last week to talk about major issues including climate change, but traveled largely to the summit on private jets.
"Europe is experiencing the warmest January days ever recorded and communities around the world are grappling with extreme weather events supercharged by the climate crisis," Klara Maria Schenk, a campaigner for environmental group Greenpeace International, said in a statement ahead of the conference. Thomas Catenacci is a politics writer for Fox News Digital.
"Meanwhile, the rich and powerful flock to Davos in ultra-polluting, socially inequitable private jets to discuss climate and inequality behind closed doors," she continued.
More Related News
Republicans ripped the Biden administration after a suspected Chinese spy balloon was found over the U.S., and demanded a tough response against the U.S.'s main adversary.
Montana GOP Senator Steve Daines sent a letter to Defense Secretary Lloyd Austin regarding the suspected Chinese spy balloon floating over his state and other northern states.
Both Democrats and Republicans support the U.S. sending money and weapons to Ukraine during their continued battle with Russia.
A former U.S. Army soldier who pleaded guilty to the 2020 killing of another soldier in retaliation for the victim's reporting of his marijuana has been sentenced to life in prison.
Janel Rodriguez urged the Biden administration to secure the border after her son died from fentanyl poisoning that was brought into the U.S. illegally from Mexico.
Republican Oklahoma Attorney General Gentner Drummond issued a letter of apology to former state Digital Transformation Secretary David Ostrowe for a previous indictment.
House Judiciary Committee Chair Jim Jordan and Rep. Matt Gaetz notified FBI Director Christopher Wray in a letter Thursday that the committee is "continuing to investigate allegations of politicization and bias" at the FBI.
Romanian prosecutors have accused former kickboxer and right-wing personality Andrew Tate of intimidating and deceiving six women to "transform them into slaves."
White House press secretary Karine Jean-Pierre dismissed Texas Gov. Greg Abbott's efforts to secure the Southern border as "political stunts" Thursday.
House Speaker Kevin McCarthy on Thursday said Ilhan Omar and other Democrats were not removed from committees "tit-for-tat" and called for a new bipartisan House "code of conduct."
White House press secretary Karine Jean-Pierre said Thursday the House Republican vote to boot Rep. Ilhan Omar off the House Foreign Affairs Committee was a "political stunt."