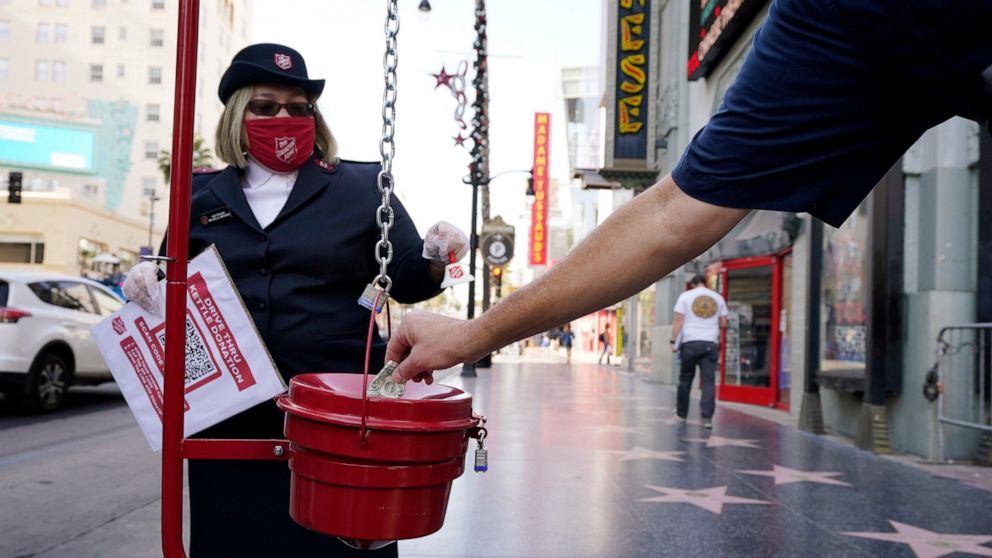 GivingTuesday: Record $2.7B raised during day of generosity
ABC News
Organizers for GivingTuesday say American donors gave $2.7 billion during Tuesday's giving day
Black Friday and Cyber Monday may have seen slight declines this year, but GivingTuesday generated a new record for giving.
Donations on GivingTuesday, the annual campaign that encourages generosity on the Tuesday following Thanksgiving, rose by 9% this year, totaling $2.7 billion in the United States alone, according to organizers.
The donations top last year's record, when American donors gave nearly $2.5 billion in the aftermath of the racial justice protests and amid growing needs brought on by the COVID-19 pandemic. Another $503 million was raised on GivingTuesdayNow, a special giving day held in May 2020 to raise funds for pandemic needs.
The GivingTuesday organization, which promotes the giving day, said 35 million U.S. adults participated this Tuesday through various forms of generosity — including volunteering, or donating goods — as the campaign marked its 10th year. Volunteering levels rose by 11% compared to last year, organizers said, while gifts of food and other items saw an 8% increase.
More Related News
Asian shares have fallen following a volatile day on Wall Street
A key part of President Joe Biden's plans to fight major ransomware attacks and digital espionage campaigns has been languishing for more than eight months
A closely watched study by an anti-corruption organization finds that most countries have made little to no progress in bringing down corruption levels over the past decade
A European Union watchdog has warned that the EU faces much bigger economic and security threats unless member countries step up cooperation