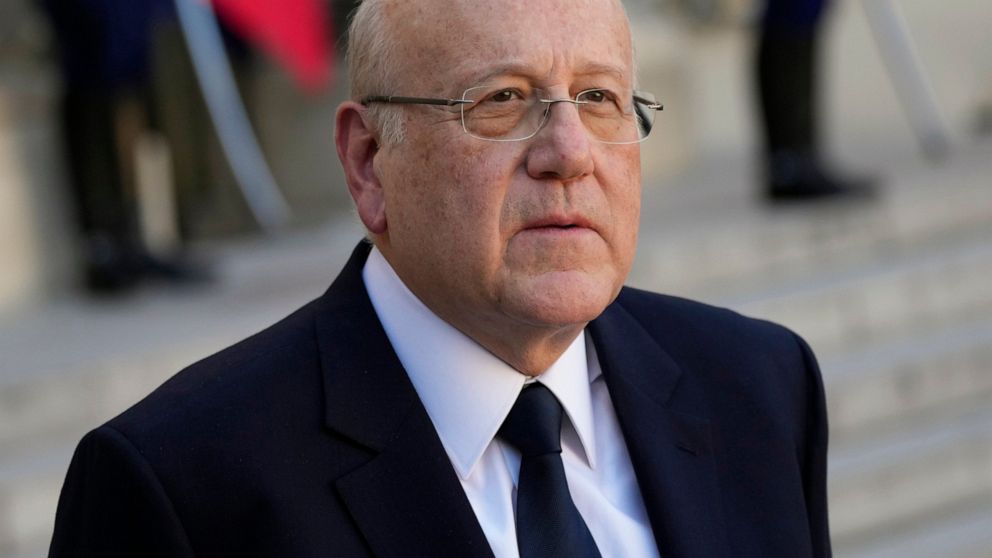 'Get up!' Pope prays that Lebanon can get back on its feet
ABC News
Pope Francis says he's praying that God will help Lebanon "get up" and get back on its feet following an unprecedented economic crisis that has thrown three quarters of the country's 6 million people including a million Syrian refugees into poverty
ROME -- Pope Francis told Lebanon's prime minister on Thursday that he was praying that God would help Lebanon "get up" and get back on its feet following an unprecedented economic crisis that has thrown three quarters of the country's 6 million people, including a million Syrian refugees, into poverty.
Prime Minister Najib Mikati met privately with Francis for about 20 minutes and gave him a tile from a 19th-century Beirut church that was seriously damaged in the August 2020 port explosion that killed 216 people and injured more than 6,000.
At the end of the audience, Francis invited Mikati and the Lebanese delegation to observe a minute of silence and prayer, the Vatican said.
Lebanon's two-year economic meltdown, in which tens of thousands have lost their jobs and the pound has lost more than 90% of its value, is rooted in decades of corruption and mismanagement. The international community has said it will only help the small nation once it implements wide reforms and tackles widespread corruption.
More Related News
Organizers for GivingTuesday say American donors gave $2.7 billion during Tuesday's giving day
There's a new Silicon Valley corporate name change on the block
Airlines are being required to gather information about some passengers that will help with contact tracing if they develop COVID-19
Microsoft Corp. shareholders voted to force the company to more transparently address sexual harassment claims via independent investigations and public reporting.
The head of Visa says he believes the pandemic caused a permanent shift of how consumers choose to pay for goods and services away from cash and into payments
Scientists say it could be weeks before they better understand how dangerous the omicron variant is
General Motors is forming a joint venture with Posco Chemical of South Korea to build a North American battery materials plant as it moves to bring more steps in the electric vehicle supply chain under its umbrella