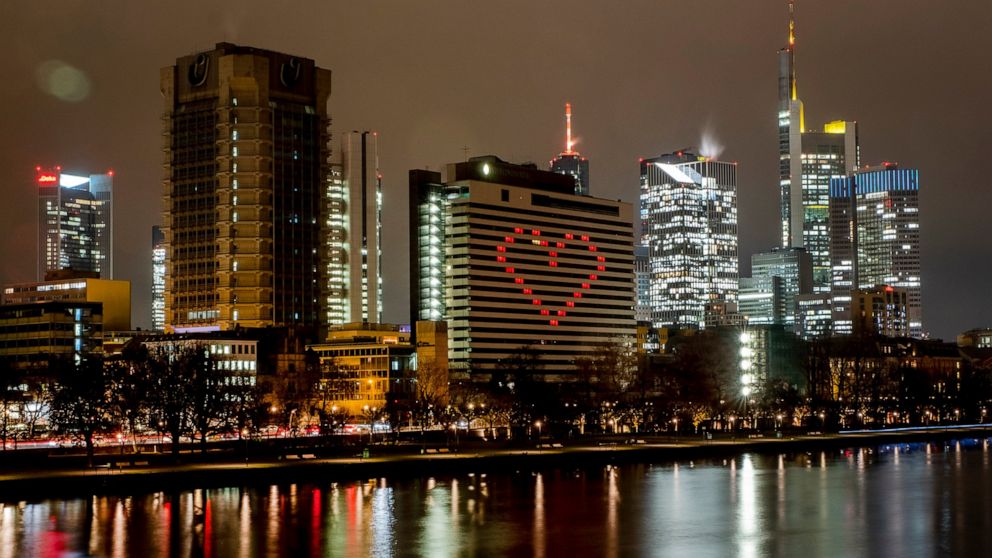 Germany latest country to pass 100,000 deaths from COVID-19
ABC News
Official figures show Germany has become the latest country to surpass 100,000 deaths from COVID-19 since the pandemic began
BERLIN -- Official figures released Thursday show Germany has become the latest country to surpass 100,000 deaths from COVID-19 since the pandemic began.
Germany's disease control agency said it recorded 351 additional deaths in connection with the coronavirus over the past 24 hours, taking the total toll to 100,119.
In Europe, Germany is the fifth country to pass that mark, after Russia, the United Kingdom, Italy and France.
The Robert Koch Institute, a federal agency that collects data from some 400 regional health offices, said Germany also set a record for daily confirmed cases — 75,961 in a 24-hour period. Since the start of the outbreak, Germany has had more than 5.57 million confirmed cases of COVID-19.
More Related News
There's a new Silicon Valley corporate name change on the block
Airlines are being required to gather information about some passengers that will help with contact tracing if they develop COVID-19
Microsoft Corp. shareholders voted to force the company to more transparently address sexual harassment claims via independent investigations and public reporting.
The head of Visa says he believes the pandemic caused a permanent shift of how consumers choose to pay for goods and services away from cash and into payments
Scientists say it could be weeks before they better understand how dangerous the omicron variant is
General Motors is forming a joint venture with Posco Chemical of South Korea to build a North American battery materials plant as it moves to bring more steps in the electric vehicle supply chain under its umbrella
The chief of the European Union's executive arm says EU nations should consider making COVID-19 vaccinations mandatory because too many people still refuse to get shots voluntarily