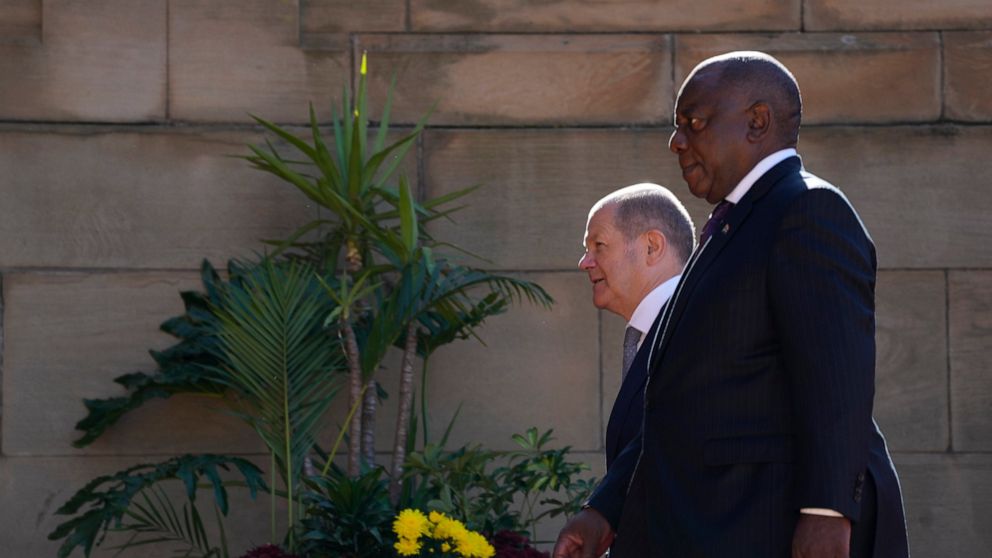 German chancellor to discuss Ukraine war in South Africa
ABC News
South Africa's neutral stance on Russia's war in Ukraine will be a major topic of conversation as German Chancellor Olaf Scholz meets Tuesday with South African President Cyril Ramaphosa, to end his three-nation tour of Africa
JOHANNESBURG -- South Africa's neutral stance on Russia's war in Ukraine will be a major topic of conversation as German Chancellor Olaf Scholz meets Tuesday with South African President Cyril Ramaphosa, to end his three-nation tour of Africa.
Speaking to the press in South Africa's capital, Pretoria, ahead of their private meeting, the two leaders said they will also consider developments on the African continent. Scholz's visit comes as the war in Ukraine has been raging for three months and is causing oil and food prices to rise around the world, including in Africa.
South Africa has taken a neutral stance on the conflict, refusing to condemn Russia's actions and calling for dialogue between the two countries.
Scholz said Russia's invasion of Ukraine was an important issue to discuss with his South African counterpart.