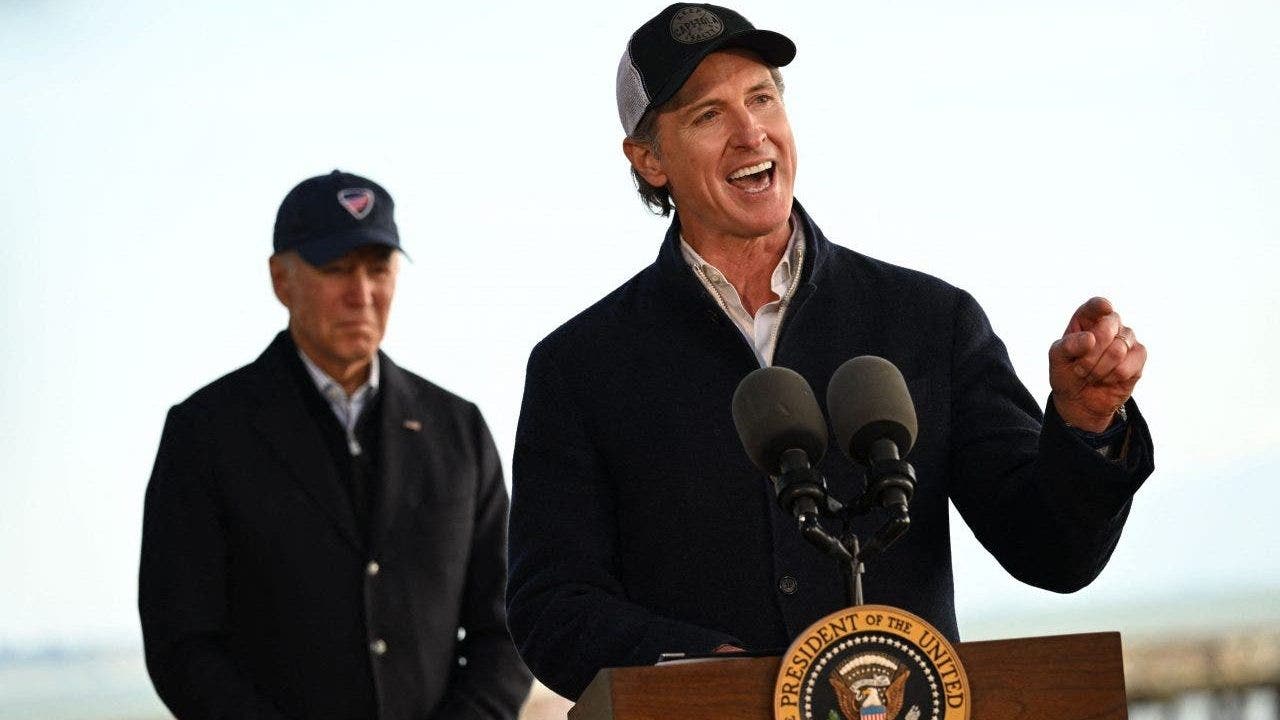 Gavin Newsom clings to TikTok account after most states, Congress ban Chinese-owned app
Fox News
California Gov. Gavin Newsom is still clinging to his TikTok account amid calls from state Republicans and Democrats to deactivate over security concerns.
The U.S. armed forces have also banned TikTok on military devices, and more than half of the states in the country have passed laws banning the video-sharing app from being downloaded on state-owned devices. Jessica Chasmar is a digital writer on the politics team for Fox News and Fox Business. Story tips can be sent to Jessica.Chasmar@fox.com.
TikTok is owned by ByteDance, a Chinese company that moved its headquarters to Singapore in 2020. Its critics say the Chinese government could access user data, such as browsing history and location, as well as push communist propaganda through the app.
More Related News
Many of America's most prominent corporations pose a "high risk" of canceling a contract or denying services for purely ideological reasons, according to a new report.
Tickets for an anti-capitalism event being headlined by Sen. Bernie Sanders, I-Vt., will cost those who want a front row seat nearly $100.
Maine regulators have given final approval to a wind power project that would provide electricity to a minimum of 450,000 homes in New England.
Democratic Pennsylvania House Speaker Mark Rozzi, elected earlier this month as a 'compromise candidate,' says he has no intentions of forfeiting the speakership in the future.