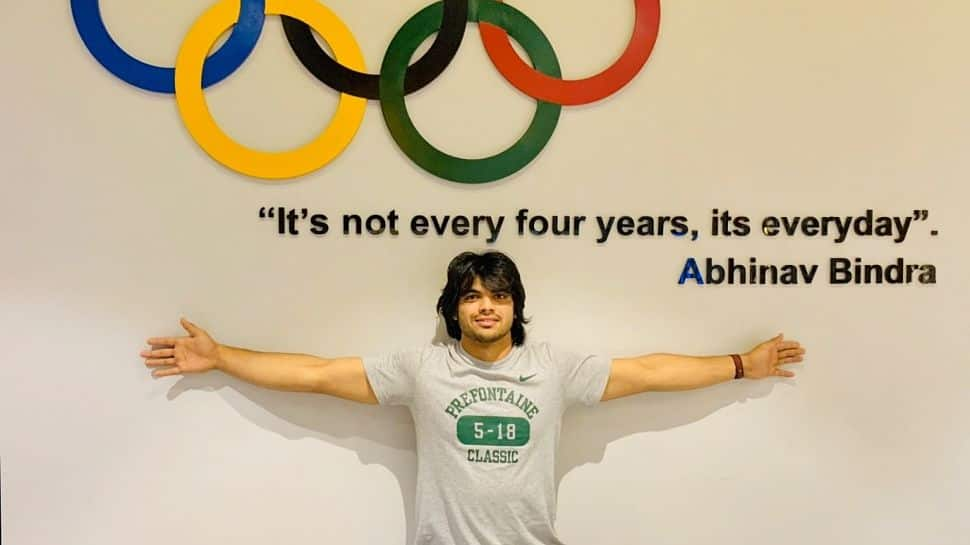 From a celebrity life in India to an apartment room in California, Neeraj Chopra brings change to succeed in 2022
Zee News
Tokyo Olympics 2020 gold medal winner Neeraj Chopra explains his plans for 2022
The year 2021 was historic for Neeraj Chopra. It was equally mad as well. He wrote history before being madly chased by fans and journalists as soon as he got back home from Tokyo.
This is something that has still not sunk in for the star athlete. For days after his Olympics heroics, he continued to make news. Only that now he made headlines by merely speaking or smiling or turning up at an event. He didn't need a massive PR campaign or stupid social media gimmicks to continue being a star. His groundedness, warm personality and achievements were enough.
His 2021 came to an early finish after he grabbed the Tokyo Olympics gold. Not getting the visa for Europe meant he could not take part in the Diamond League that followed while his competitors, including Johannes Vetter went and participated.