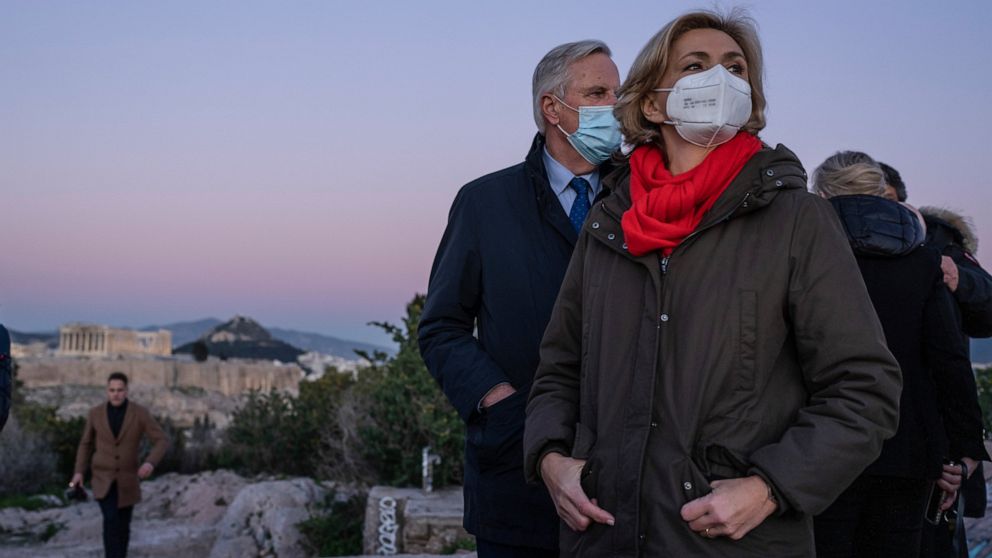 French presidential candidate says strong EU borders needed
ABC News
French presidential candidate Valerie Pecresse has stressed the need for strong European borders, during a speech in Athens
ATHENS, Greece -- French presidential candidate Valerie Pecresse stressed the need for strong European borders Friday, during a visit to Greece that will also see her visit a camp for asylum seekers on an Aegean island used by migrants to enter Europe from neighboring Turkey.
Pecresse, the presidential candidate for the conservative Republicans party is seen by many as the most significant challenger to centrist President Emmanuel Macron — who is expected to run for re-election in April even though he's has not formally announced it.
"There is no Europe without borders, and the question of borders is absolutely key today to building European power," Pecresse said, standing at the foot of the ancient Acropolis in Athens.
Pecresse is seeking to elevate her stature as a potential stateswoman by traveling abroad, and to establish her credentials as tough on migration as she tries to lure voters away from the influential French far right.