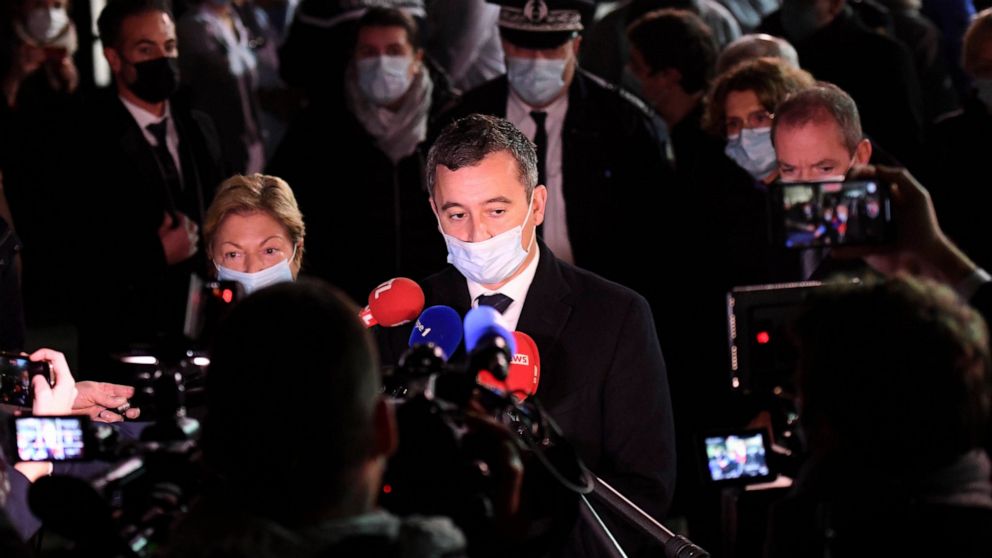 France says pregnant women among 27 dead in English Channel
ABC News
France's interior minister says pregnant women and children are among at least 27 migrants killed trying to cross the English Channel in a small boat that sank
CALAIS, France -- Children and pregnant women were among at least 27 migrants who died when their small boat sank in an attempted crossing of the English Channel, a French government official said Thursday.
Interior Minister Gerald Darmanin also announced the arrest of a fifth suspected trafficker thought to have been involved in what was the deadliest migration tragedy to date on the dangerous sea lane.
In their immediate response to the sinking, French authorities gave slightly differing figures on the numbers of dead, from between 27 to 31. The figure that Darmanin used Thursday was 27.
Darmanin said authorities are working to determine the nationalities of victims from the sinking on Wednesday. Two survivors were treated for hypothermia. One is Iraqi, the other Somali, Darmanin said on RTL radio.
More Related News
Former Argentine President Mauricio Macri has been charged with illegally spying on relatives of sailors whose submarine sank in 2017, a loss that was one of the most embarrassing incidents of his presidency
U.S. Secretary of State Antony Blinken is warning that President Vladimir Putin could quickly order an invasion of Ukraine if he has a pretext for doing so
British officials say about 30,000 people in the north of England and in Scotland have been without electricity for the better part of a week after a storm brought snow, ice and wind gusts of almost 100 miles per hour
Russia's top diplomat has warned NATO against redeploying U.S. atomic weapons to Eastern Europe if Germany refuses to keep hosting them
Russia has expressed concern about Ukraine's military buildup near the area of the separatist conflict in the country's east, a statement that comes amid Ukrainian and Western worries about an alleged plan by Moscow to invade its neighbor
China is lashing out at Shinzo Abe after the former Japanese prime minister warned of the serious security and economic consequences of any Chinese military action against self-ruled Taiwan
An Indian man has built a one-third sized replica of the historic Taj Mahal for his wife, but unlike the original, it's their residence, not a mausoleum