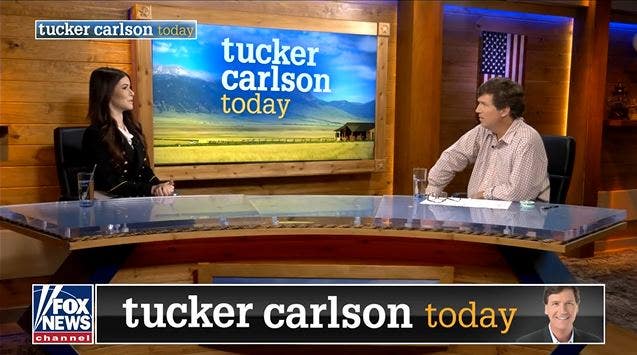 Former Trump State Department official recounts struggles working with career bureaucrats
Fox News
Former State Department adviser Amanda Milius joined 'Tucker Carlson Today' Friday to share her experience in the Trump administration.
But then, when Milius got to Washington, D.C., she said she encountered frustrations working with career bureaucrats in the government.
"Everything I thought was wrong is way worse. It's so much worse, and it was so frustrating because I mean, like I said, there was so few of us," she said.
"Imagine having an administration like ours where it was so important to to to go in like guns blazing on day one and not let up, mean, we were already up against the whole machine," Milius said of Trump's landmark win in 2016.
More Related News
Fresh questions are being raised about what American scientists and federal health officials knew about the origins of the coronavirus and whether or not conflicting evidence was suppressed and hidden from the public.
Sen. Rick Scott, R-Fla., blasted the Biden administration for buying millions of coronavirus test kits that were made in China, saying taxpayer dollars should not be supporting "General Secretary Xi and his genocidal regime."
Speaker of the House Nancy Pelosi, D-Calif., announced she will seek re-election in this year's midterms
Republican lawmakers in South Carolina introduced legislation to make it illegal for employers to ask about coronavirus vaccination status, saying it's private medical information.