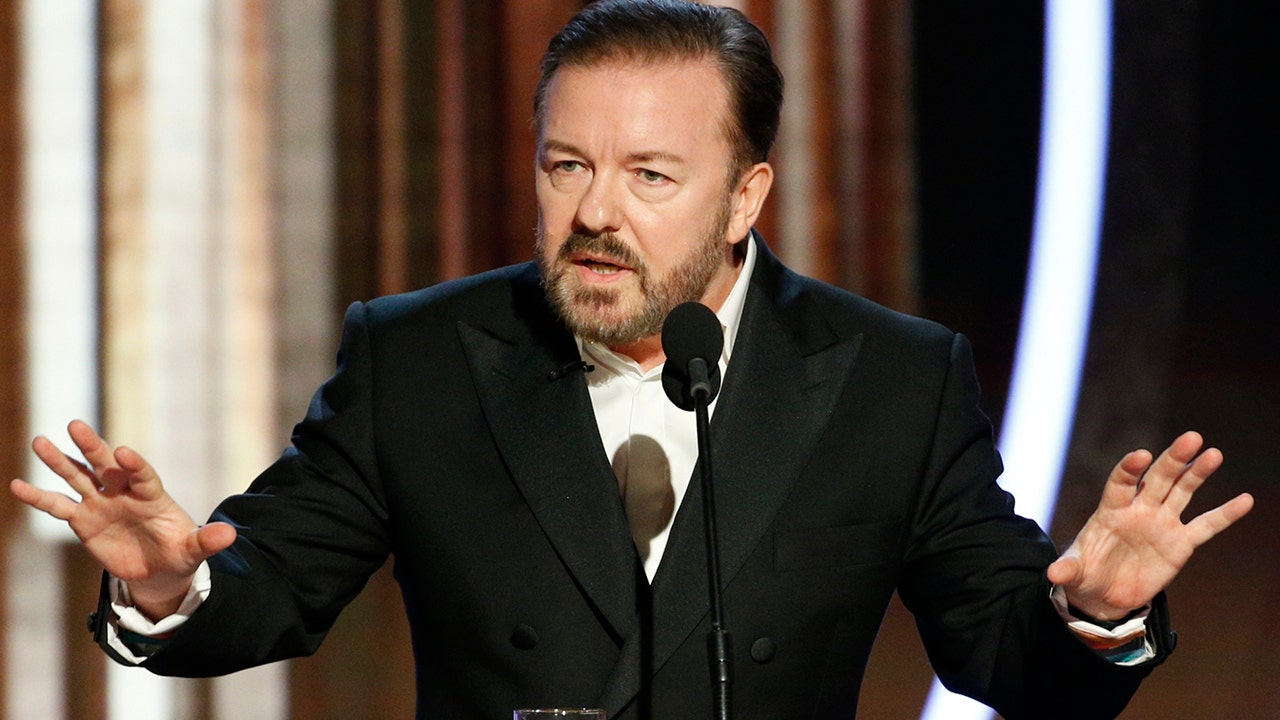 Former Golden Globes host Ricky Gervais tells Hollywood they can 'relax' after roasting industry last year
Fox News
Former Golden Globes host Ricky Gervais has spoken out ahead of this year's awards.
On Sunday afternoon, Gervais took to Twitter to share his nearly-eight-minute monologue from last year. "Everyone can relax," he wrote alongside the clip. "Have a great night #GoldenGlobes."
More Related News
Henry Winkler says after working with Sylvester Stallone, he channeled his confidence and speech when auditioning for his iconic role of "The Fonz" on his sitcom "Happy Days."
Dolly Parton confirmed in a recent interview that she prefers to communicate through fax, due to her busy schedule and life.
Model Veronika Rajek appeared to fawn over Travis Kelce as the Kansas City Chiefs star went up against the Las Vegas Raiders on Sunday evening.
Taylor Swift missed a chance to perform for King Charles III during coronation services in May, according to new reports. The billionaire was on "The Eras Tour."
Harrison Ford and Calista Flockhart were spotted engaging in PDA after the Thanksgiving weekend, proving they're still as in love as ever after more than 20 years together.
Jamie Foxx, Sean "Diddy" Combs and Axl Rose each faced sexual abuse claims in lawsuits filed under expired New York law.
Elvis Presley's manager Colonel Tom Parker died in 1997 at age 87. He was depicted by Tom Hanks in Baz Luhrmann's biopic "Elvis" starring Austin Butler as the King.
True Royalty TV has a new royal documentary, "King Charles III - A Road to the Throne," that examines the reign of Queen Elizabeth II's eldest son.
Jean Knight, the singer best known for her 1971 hit "Mr. Big Stuff," has died. Knight was 80.
Jennifer Lawrence told Kylie Jenner in a new interview that "everyone's" convinced that she's had "eye surgery," but credits her make-up artist for the new look.
A new book focused on the royal family after Queen Eilzabeth's death was criticized for being "unfailingly sympathetic" towards Prince Harry and Meghan Markle.