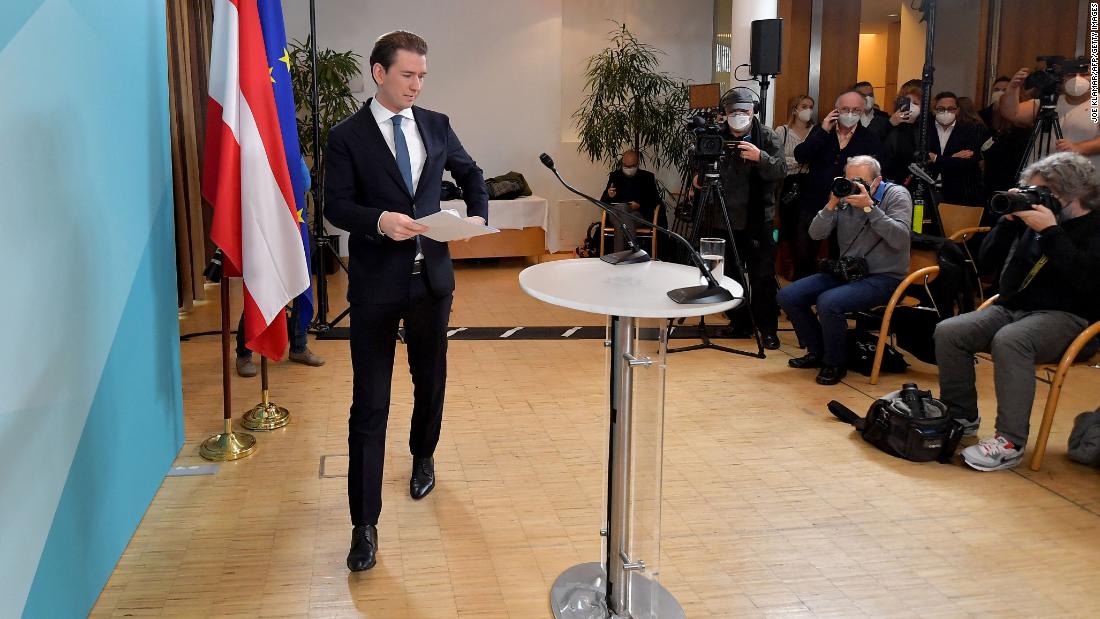 Former Austrian Chancellor Kurz says he's leaving politics
CNN
Austria's Chancellor Sebastian Kurz said in a televised speech he was stepping down from his office Saturday evening following corruption allegations.
The 35-year-old said in a televised statement on Thursday that he would resign as leader of the center-right Austrian People's Party (ÖVP). He stepped down as chancellor in October, and was replaced by Alexander Schallenberg.
"Of course I have also made mistakes," Kurz said of his 10-year political career. "I look forward to the day when I can prove in court that the allegations against me are false."
More Related News
Federal prosecutors are reviewing fake Electoral College certifications that declared former President Donald Trump the winner of states that he lost, Deputy Attorney General Lisa Monaco told CNN on Tuesday.
Peter Bergen writes that Robert F. Kennedy Jr. has become one of the leading voices in the anti-vaccination against Covid-19 movement, and he is imperiling the lives of countless Americans in the process
Carnival celebrations in Brazil have had another setback becausee of a spike in Covid-19 cases. The cities of São Paulo and Rio de Janeiro are moving the parades to April.
President Joe Biden's honeymoon with the stock market is over.