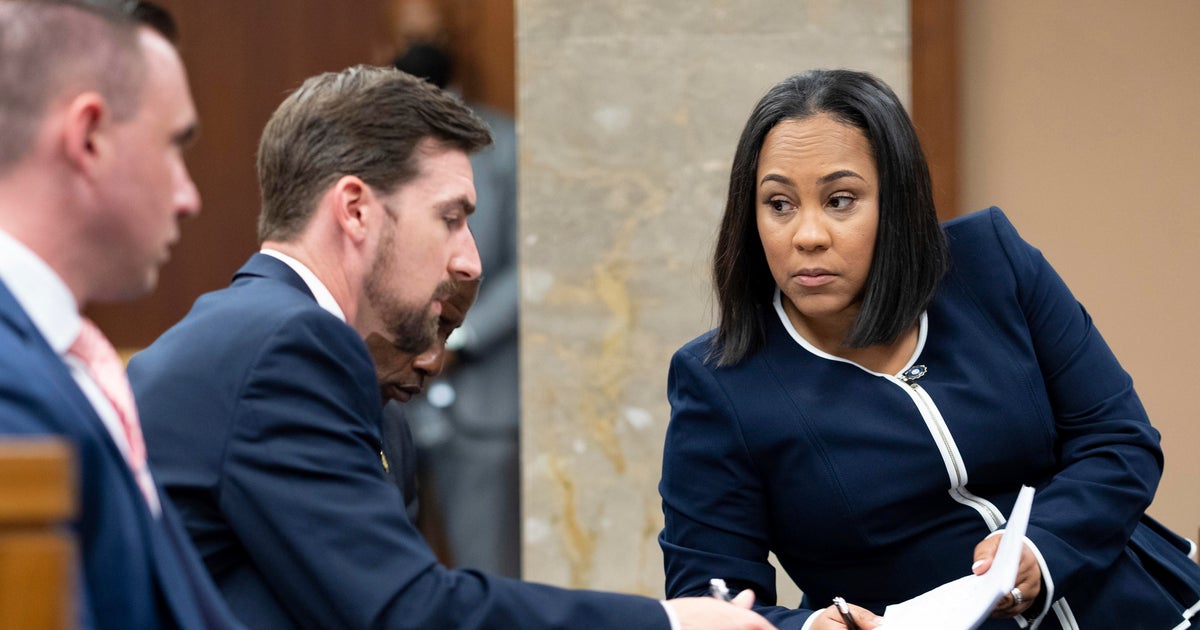 For first-term Georgia prosecutor Fani Willis, a historic decision looms in Trump election investigation
CBSN
The prosecutor overseeing the investigation into former President Donald Trump's efforts to overturn the 2020 election could face perhaps the biggest decision of her career in coming days, as a Georgia judge Tuesday will consider whether to make public a special purpose grand jury's report on the matter.
Fulton County District Attorney Fani Willis two weeks ago received the findings from the special purpose grand jury, an investigatory body that can recommend charges but cannot indict. The panel's report follows a monthslong investigation that included testimony from dozens of witnesses.
Willis, who is expected to appear in court Tuesday for the hearing before Fulton County Superior Court Judge Robert McBurney, has remained tight-lipped on potential actions her office will take. Her office could file criminal charges stemming from the findings of the report, possibly including charges against Trump.