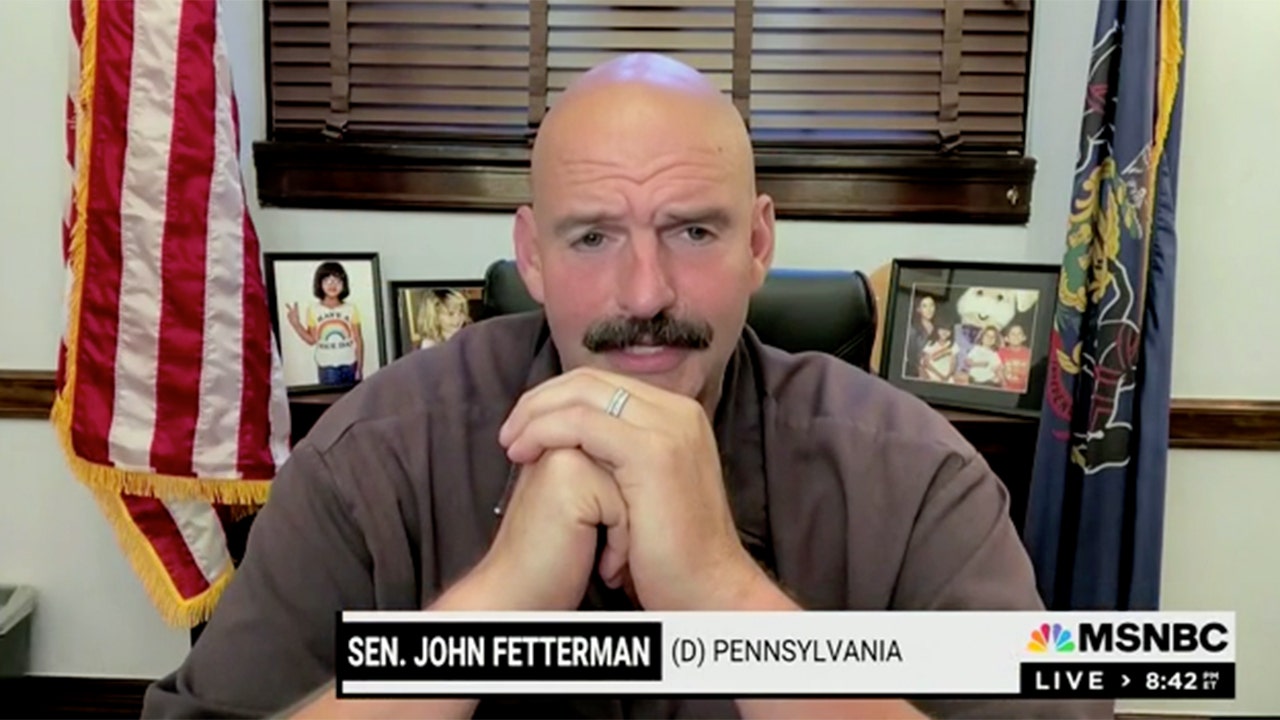 Fetterman defiant as critics roast loosened dress code on his behalf
Fox News
Sen. John Fetterman hit back at critics of the Senate's decision to no longer enforce the dress code and argued that there were more important priorities.
"Of course, I've heard about it. I've heard that some people are upset about that, and the right have been like losing their mind. You know, they're just like, 'Oh my god, you know, dogs and cats are living together,' and you know, like I said, aren't there more important things we should be talking about rather than if I dress like a slob?" he said. Hanna Panreck is an associate editor at Fox News.
Hayes quoted Rep. Marjorie Taylor Green, R-GA., who said, the move was "disgraceful," and added, "stop lowering the bar."
More Related News
Bipartisan bills aimed at cutting America's food waste in half come 2030 were introduced by members of both the House and Senate on Thursday.
GOP Senate candidate Christine Serrano Glassner ripped Sen. Bob Menendez, over his indictment for allegedly accepting bribes, including gold.
Menendez denounces bribery charges as a year-long smear campaign, accusing prosecutors of misrepresentation and affirming his innocence based on past indictment ruling.
Tommy Boyd, 45, was serving 30 years behind bars for statutory sodomy when he escaped police custody. He was recaptured by police Thursday evening, authorities said.
Sen. Bob Menendez, D-N.J., was hit with a federal indictment Friday that alleges he and his wife were involved in a corrupt scheme that netted them hundreds of thousands of dollars.
FOX News contributor Jonathan Turley tells "America's Newsroom" that Sen. Bob Menendez' bribery charges will "rock" Washington D.C. as he is a "fixture" of the city.
Republican presidential candidate Nikki Haley was asked how former President Donald Trump would be remembered in 100 years, and she shared both positive words and some criticism.
Sen. Manchin plans a bipartisan resolution to reinstate Senate's dress code, following Schumer's recent relaxation of the rules to accomodate Democrat Senator John Fetterman.
Mayor Rolando Salinas of Eagle Pass, Texas, said President Biden bears some responsibility for the migrant crisis overwhelming his city and called for the government to enforce the law.
New Jersey Democratic Senator Bob Menendez and his wife will be indicted on bribery charges in connection with their corrupt relationship with New Jersey businessmen, prosecutors said.
A 911 call has been released capturing a South Carolina resident and F-35 fighter jet pilot asking for help following a crash over the weekend.