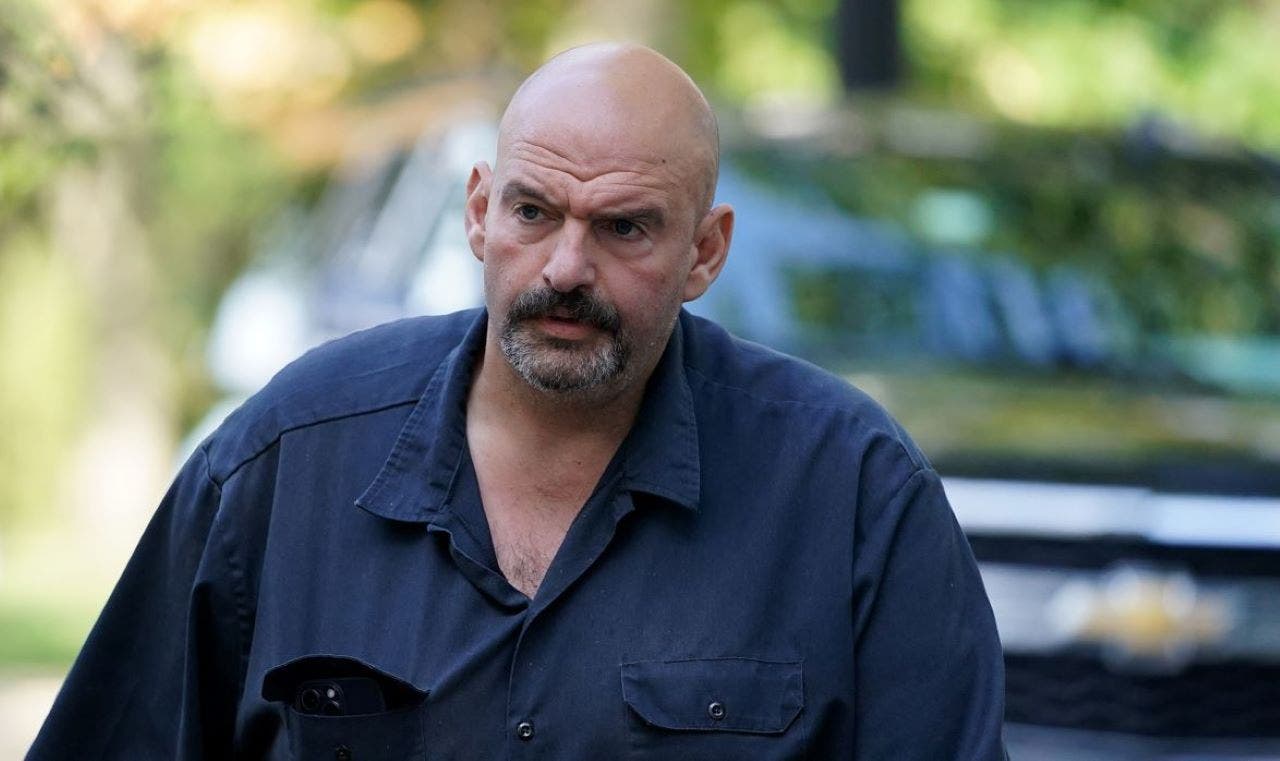 Fetterman blasted by conservatives after Senate drops dress code: 'Stop lowering the bar!'
Fox News
Pennsylvania Sen. John Fetterman was blasted on social media after the Senate dropped its dress code, which is being referred to as the "Fetterman Rule."
Conservatives responded on X, formerly known as Twitter, criticizing Fetterman, who has routinely worn gym shorts and hoodies in the building and found a workaround to the legislative body's dress code rules by voting from the doorway of the Democrat cloakroom or the side entrance, making sure his vote is recorded before ducking out. Andrew Mark Miller is a reporter at Fox News. Find him on Twitter @andymarkmiller and email tips to AndrewMark.Miller@Fox.com.
"The Senate no longer enforcing a dress code for Senators to appease Fetterman is disgraceful," Republican Congresswoman Marjorie Taylor Greene posted on X. "Dress code is one of society's standards that set etiquette and respect for our institutions. Stop lowering the bar!"
More Related News
Cuban diplomat Bruno Rodríguez Parrilla says an unknown individual has thrown a pair of Molotov cocktails at his country's embassy in Washington, D.C.
Six people have died and one remains in critical condition after a train versus SUV collision in Plant City, Florida, Saturday night. Officials have released identities.
Sen. Bob Menendez, D-N.J., is reportedly expected to reveal plans for a re-election campaign in 2024 Monday after his latest federal indictment on corruption charges.
Life Issues Institute President Bradley Mattes spoke with Fox News Digital on recent federal charges against pro-life activists by the Department of Justice.
Less than half of U.S. nurses say they are "fully engaged" while on the job, according to the 2023 National Nursing Engagement Report from PRC, which surveyed 1,923 RNs from 37 U.S. hospitals.
Biden's urban bureaucracy fails Blacks by ignoring devastating problem. HUD Secretary Fudge and other Biden Democrats won't discuss the decline of the Black family.
Republican presidential candidate Vivek Ramaswamy is taking a hawk-like approach to China after previously doing business in the Communist state as the CEO of Roivant.
Sen. Marsha Blackburn, R-Tenn., is questioning HHS Secretary Xavier Becerra in a letter about the handling of unaccompanied minors at the southern border.
A former CIA officer charged with sexually abusing and photographing more than two dozen unconscious women has tapped a pair of trial experts who specialize in false memories.
Rep. Alexandria Ocasio-Cortez, D-N.Y., agreed that she owns a non-union made vehicle despite supporting the UAW strike because it was purchased during the pandemic.
A New Jersey man was charged with first and second-degree murder after a woman was found dead inside his truck at a Costco distribution center in Monrovia, Maryland.