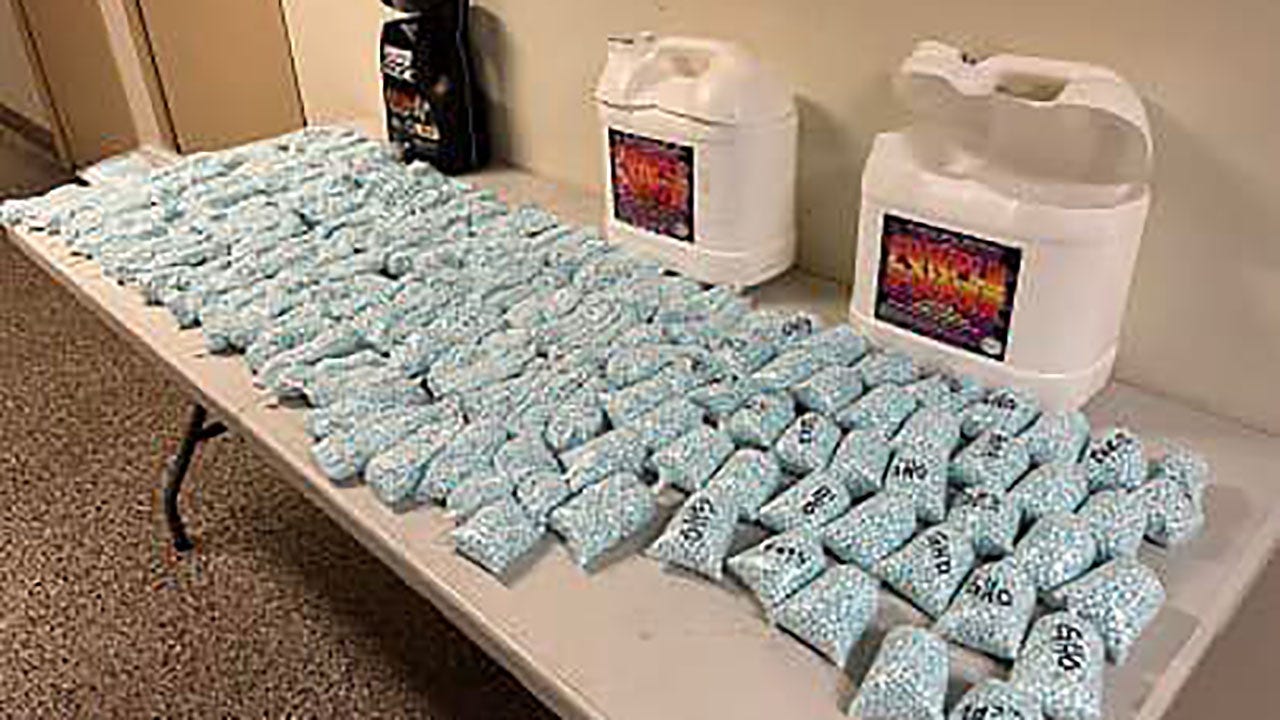 Fentanyl poisoning's surprising signs: What parents and friends must know
Fox News
A New York physician who appeared recently on Fox News Channel explained that some signs of fentanyl poisoning — including a relaxed, sleepy state — may be overlooked by bystanders.
"What happens is that you get sedated and you're actually relaxed — and you look usually pretty peaceful, like you are falling asleep." "I almost always carry Narcan, since the untimely death of my granddaughter." Amy McGorry is a contributing health reporter for Fox News Digital. Follow her on Twitter @amymcgorry.
Fentanyl and other synthetic opioids — made in China and India and distributed by Mexico's transnational criminal organizations — are behind this crisis, say medical experts, including Fox News' own Dr. Marc Siegel.
Bystanders, according to some health experts, can help prevent these type of deaths — but they must be able to recognize the signs and have the correct tools to help.
More Related News
On August 11, 2022 a sturgeon moon will be shining bright in the sky. This is also the last supermooon of the year, so it will look extra large and bright.
As back-to-school time approaches for students — or has already begun, in many areas — doctors share tips for parents and kids about overweight backpacks and the damage they can do.
The Food and Drug Administration updated its emergency authorization of the Jynneos monkeypox vaccine, a move it said would increase the number of available doses.
A Porsche Taycan Turbo S has set a new track record for electric production cars at Germany's Nurburgring race track, beating one held by the Tesla Model S.
A report from Speech First found that less than one third of universities in the study discussed free speech in their freshman orientation materials.
Chicago mother Christine Palmieri discussed how the school bus driver shortage is impacting children in school as they battle the shortage for the second year
The new Clean Sweep: Jeep windshield wiper system channels water through the blades to spray it directly ahead of them making them more effective on dirt.
The Second Continental Congress adopted the Declaration of Independence on July 4, 1776. It took five weeks past that point for its rejection of British authority to reach London.
Young Jerron Hoffman of Virginia is helping kids with cancer by holding a "Joy Jar" event in October — in honor of his mom, who died of cancer, and inspired by Jessie Rees, a cancer victim as well.
A scary moment in a Little League World Series Regional final turned heartwarming, as a player who was hit in the helmet hugged the shaken pitcher who hit him.
On Nov. 14, 2021, Gregory Foster of California, ate 17 ghost peppers in 60 seconds and was recently recognized by Guinness World Records for the record-breaking accomplishment.