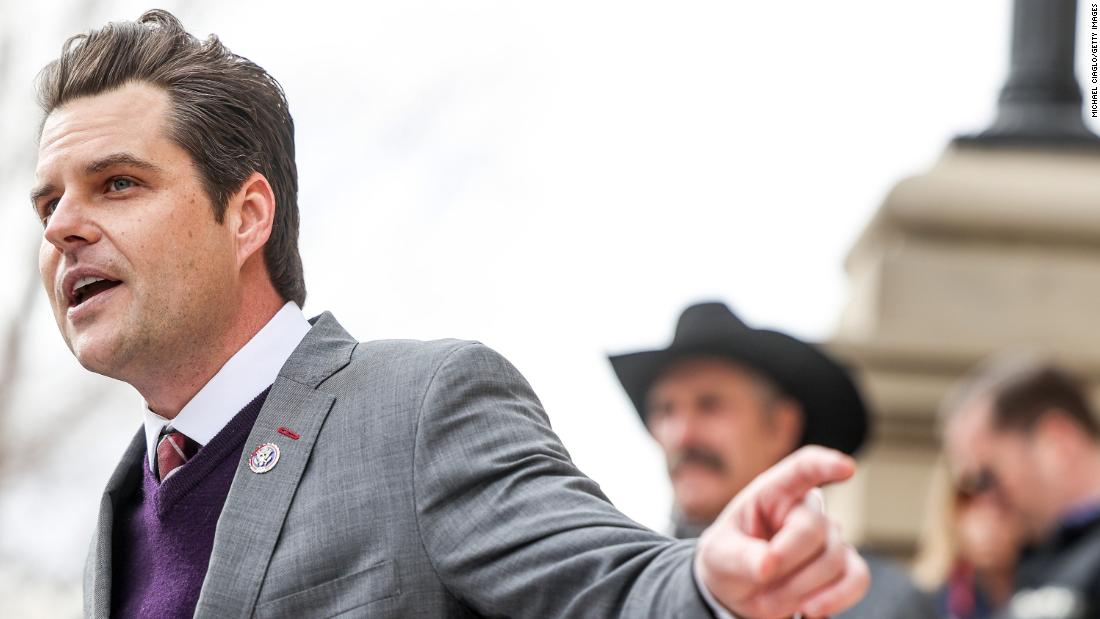 Federal investigators are scrutinizing Matt Gaetz's trip to Bahamas
Federal investigators are seeking to determine whether Rep. Matt Gaetz was provided travel and women in exchange for political favors as part of a broader probe, people familiar with the investigation tell CNN.
The investigation includes scrutiny of a trip to the Bahamas and whether women were paid to travel for sex with the Florida Republican congressman and others, a potential federal crime, according to the sources. CNN has previously reported that investigators also have been examining allegations that Gaetz had sex with an underage girl who was 17 at the time and with other women who were provided drugs and money in violation of sex trafficking and prostitution laws.