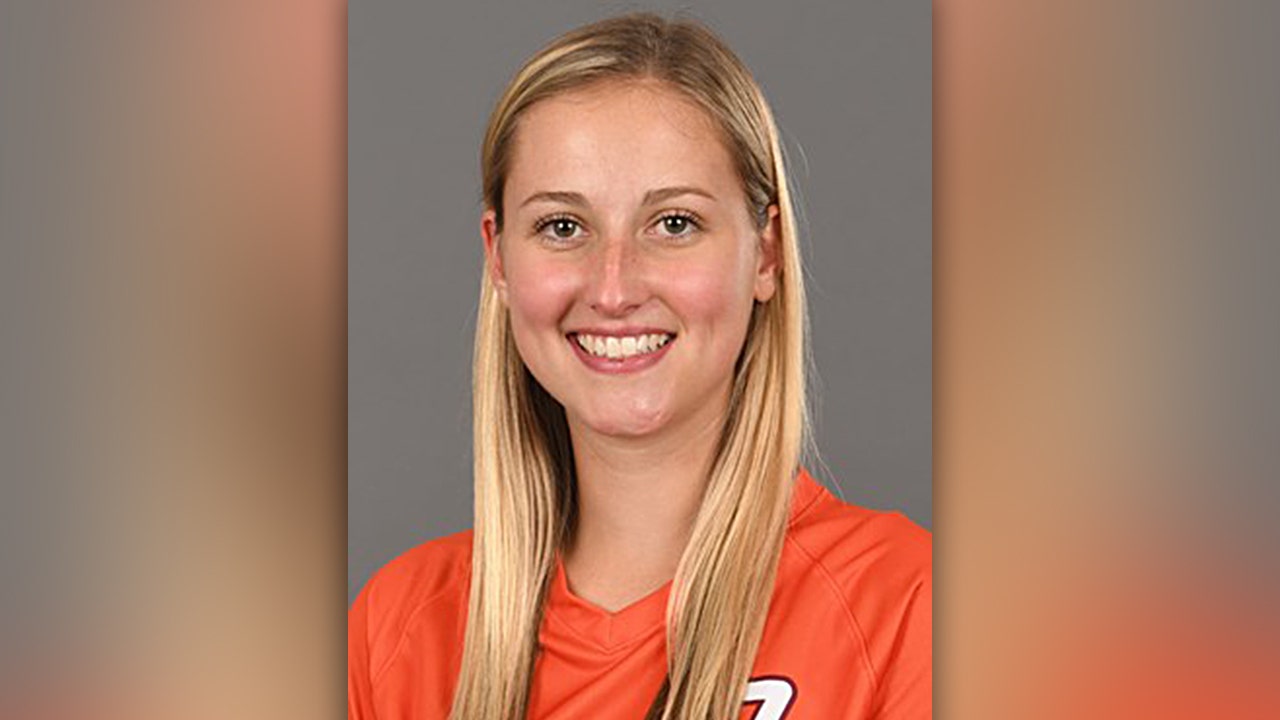 Ex-Virginia Tech soccer player allegedly benched for refusing to kneel gets $100K settlement: attorney
Fox News
A former Virginia Tech women's soccer player who claimed her coach benched her for her political opinions will receive $100,000 as part of a settlement, her lawyer said.
Norris noted the terms of the settlement did not include an admission of wrongdoing by either his client or Adair. Jon Brown is a writer for Fox News Digital. Story tips can be sent to jon.brown@fox.com.
There are no details of the settlement in court records, according to the outlet, but Norris said the agreement has to be approved by university and state officials before it becomes final.
More Related News
The body of a kindergarten teacher in New Jersey was found in a shallow grave while authorities were conducting a welfare check on her apartment. She was 33.
Fox News host Greg Gutfeld slammed President Biden's State of the Union address Tuesday night, claiming it was "manufactured oratory" on "Gutfeld!"
Democratic Sen. John Fetterman has been hospitalized overnight after he experienced lightheadedness during a Senate retreat. Fetterman previously suffered a stroke last May.
President Biden, in his second State of the Union address, laid out his economic plans for the year ahead by calling for bipartisanship—while simultaneously jabbing at Republicans and their proposals, declaring climate change as an "existential threat," and maintaining his commitment to "work with China," but warning he will take action if Beijing "threatens" U.S. sovereignty.
Republicans jeered at President Biden as he noted the growing number of fentanyl overdose deaths during his State of the Union address Tuesday.
Former President Trump accused President Biden of leading the US to "the brink of World War III," and vowed to "complete the unfinished business of making America great again."
Pennsylvania Acting Attorney General Michelle Henry announced child sex abuse charges against five members of Jehovah's Witness congregations on Monday.
Los Angeles County lawmakers approved a series of motions to tighten gun restrictions after several mass shootings in California.
Four Supreme Court justices opted against attending President Biden's State of the Union address at the U.S. Capitol on Tuesday evening.
A proposed Georgia bill supported by Gov. Brian Kemp would stiffen penalties for anyone convicted of gang-related crimes or recruiting minors into the gang.
First lady Jill Biden and second gentleman Doug Emhoff shared a kiss ahead of President Biden's State of the Union address.