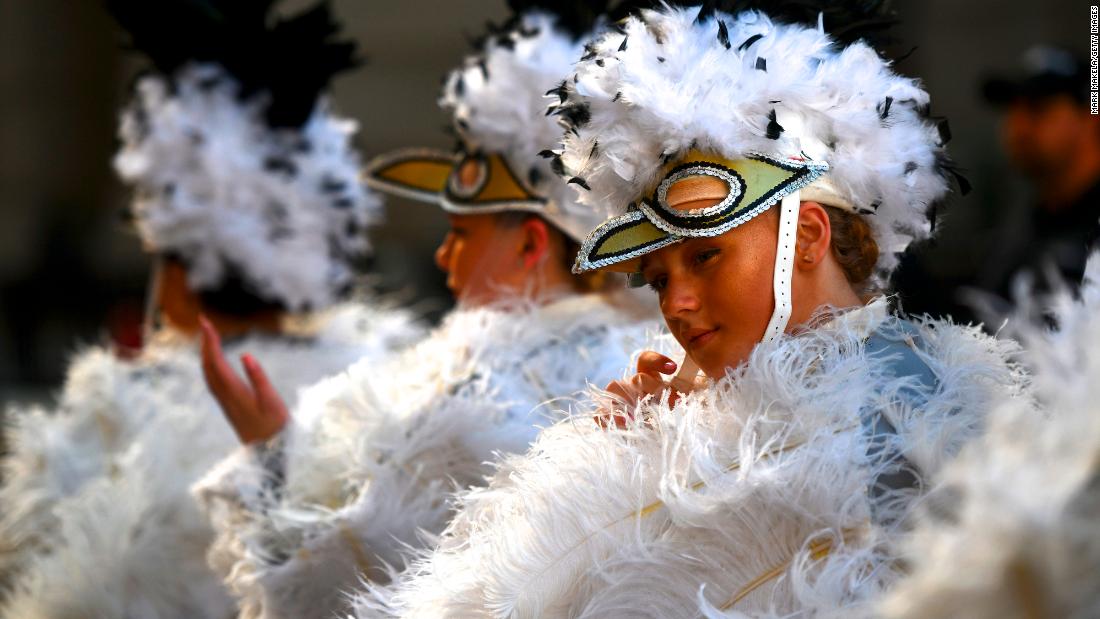 'Everyone is welcome': New Year's parade with checkered past of offensive costumes returns with an inclusive message
CNN
America's oldest folk parade returns Sunday after coronavirus shut down the New Year's Day tradition that has come under scrutiny for racist and other offensive costumes worn by some participants throughout the years.
Thousands are expected to attend and participate in Philadelphia's time-honored Mummers Parade despite rising Covid-19 cases, locally and nationally, due to the Omicron variant. Normally, the event is held on New Year's Day, but a forecast of rain pushed it to January 2 this year.
Mummers will celebrate in the streets and perform skits and parodies in costumes, but this year's revelers will be more culturally sensitive, organizers and participants say.