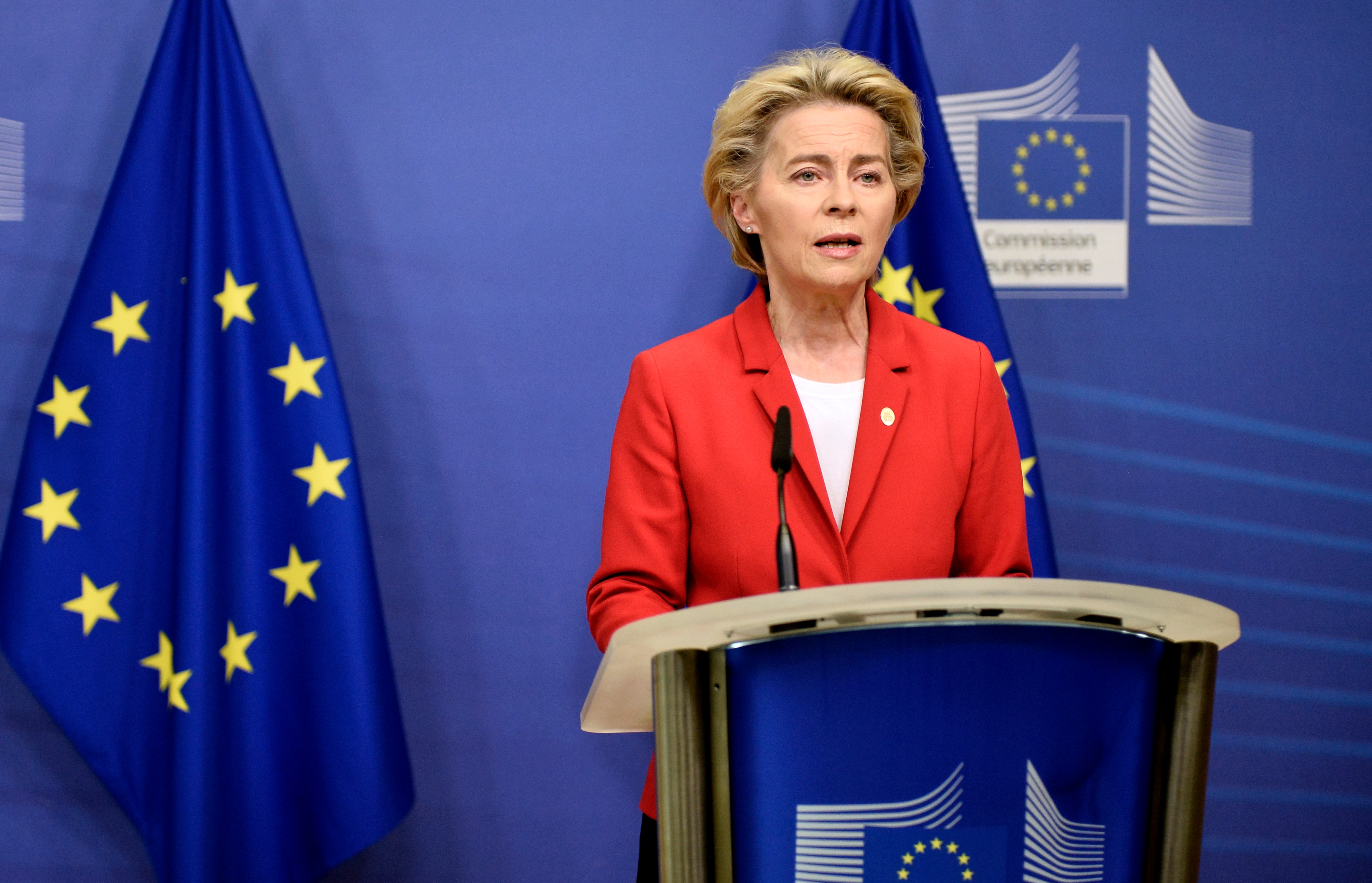 European Union mulling mandatory COVID-19 vaccinations
Fox News
After two dozen countries have reported cases of the omicron variant, the European Union (EU) countries might be headed towards mandatory vaccination to fight the spread of COVID-19
The EU has increased travel restrictions since the variant was first reported and as cases continue to spike across Europe, according to a recent report.
On November 26, the World Health Organization (WHO) designated the variant B.1.1.529 as a variant of concern, also called omicron, based on the evidence that omicron has several mutations that may increase its chance of transmissibility.
More Related News
The SAT is going digital in the U.S. starting in 2024, when the test designed to predict college readiness will shorten to two hours and allow exam-takers to use a calculator on all math sections.
In his new book 'Solving for Why,' noted surgeon Dr. Mark Shrime — a volunteer for the Mercy Ships mission — reveals the pandemic has changed how we chase happiness and what we must know; he spoke to Dana Perino of 'America's Newsroom' as well as to Fox News Digital.
The "Reliable Sources" host was panned on social media for his segment about creating "savvy news consumers."
The Dartz Prombron Black Alligator MMXX Black Tiger Lunar Year Edition is the latest creation of the Latvian security vehicle firm. The Mercedes-Benz-based SUV is fully armored and features door handles that can deliver an electric shock to intruders.