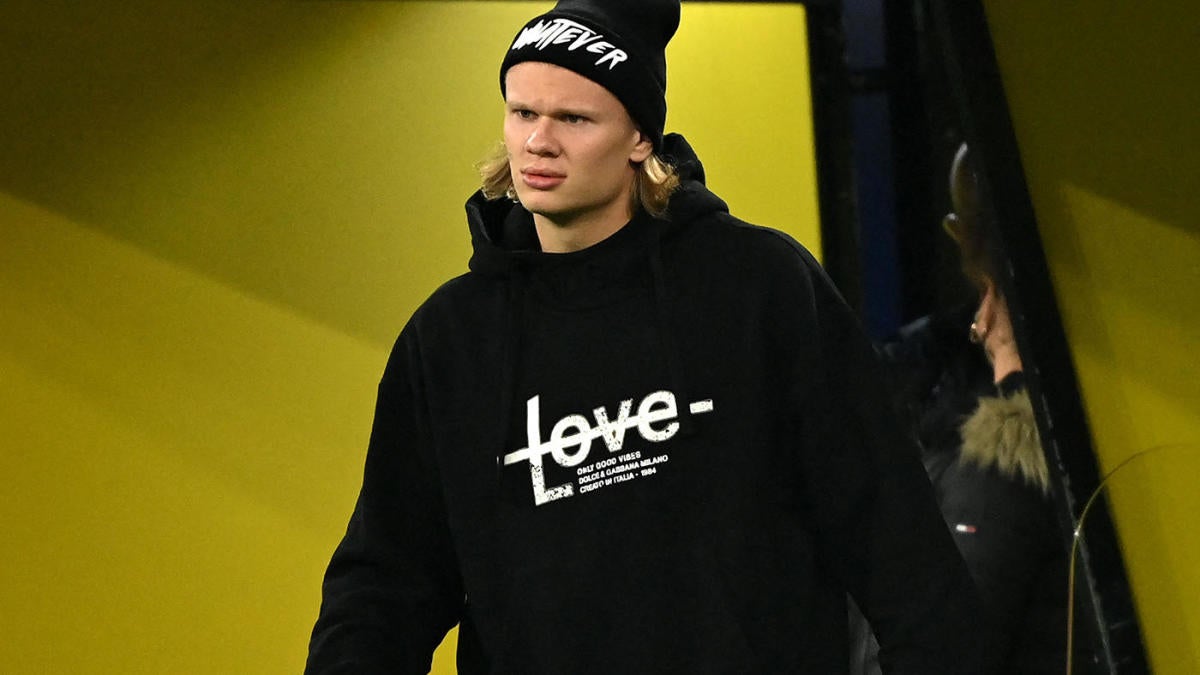 Erling Haaland to Manchester City: How might Pep Guardiola change his tactics to exploit star striker?
CBSN
After years of building attacks down the wing, could the arrival of Haaland shift the gravity of Guardiola's side?
There is no sure thing in football transfers. Indeed, one need only peruse the list of the most expensive signings in football history to reach the conclusion that the correlation between a fee and on field success is, at best, minimal.
Perhaps then it helps that Erling Haaland will not occupy the same rarified stratosphere as Antoine Griezmann, Philippe Coutinho and Eden Hazard. City are paying a little over half the price that those $100 million-plus players went for in a deal where Haaland and his advisors have ensured that most of the money paid for the player's services goes to Haaland and his advisors.
For a $63 million transfer fee, a sizeable agent commission and about $450,000-a-week in wages, City have secured a goal-a-game striker who at 22 might be years from his peak. Here is a diamond that could still do with a bit of polishing, one that could be the jewel in the crown for a team who are on course to win a fourth Premier League title. Pep Guardiola has been coping just fine without a classical striker. Now he has one of the best in the world.
More Related News
A wild penalty shootout saw the favorites win just barely
Injuries have shaken up the most settled parts of the roster and now Gregg Berhalter needs to find a defender
The PGA Championship has produced shockers in its history
Who is the best player left in the playoff field?
There is a hierarchy in the NFL; these teams make up the lowerarchy
City still control their own destiny with the Premier League title in sight
Jordan Spieth's 64 in Round 3 puts him a shot behind Sebastian Munoz who is 21-under after 54 holes at TPC Craig Ranch
The Splash Brothers will presumably have to be better no matter who they face in the Western Conference finals
Halfway to an unprecedented quadruple, Liverpool somehow keep finding the will to overcome an exhausting schedule
Can Chelsea get their revenge for an EFL cup loss, or will Liverpool beat them for the second time in a final?
Live scores, updates and highlights from Round 3 of the 2022 AT&T Byron Nelson on Saturday