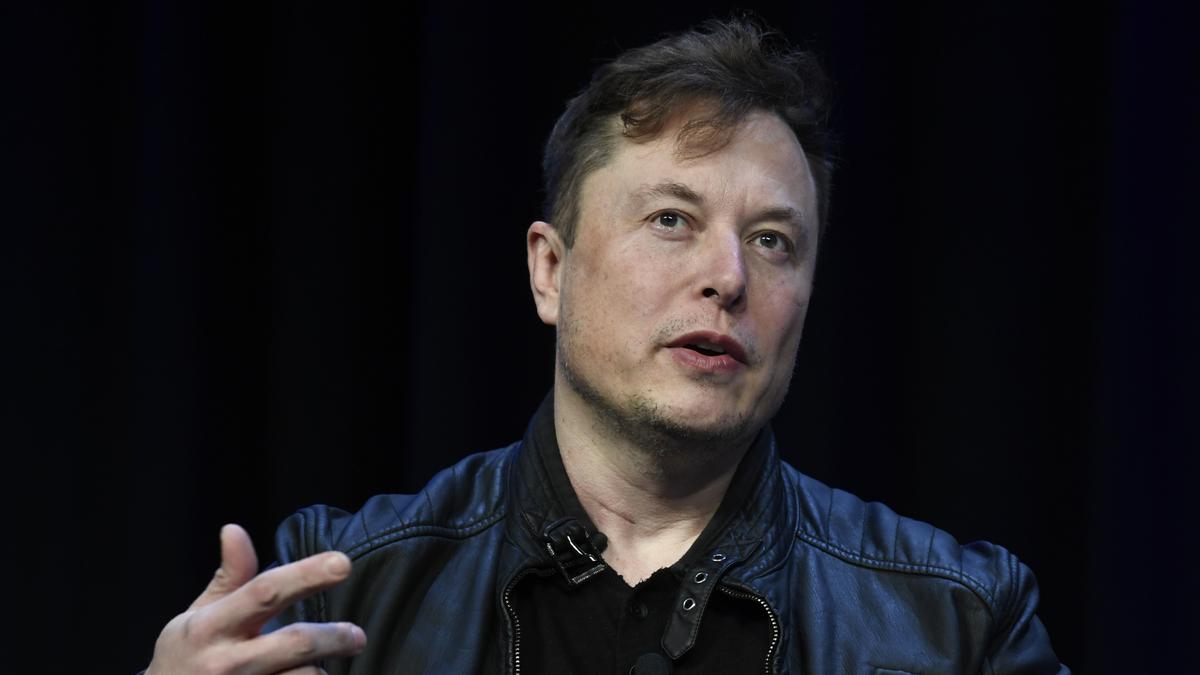 Elon Musk says he can't get fair trial in California, wants Texas
The Hindu
Elon Musk doesn't think he can get a fair trial in San Francisco
Elon Musk has urged a federal judge to shift a trial in a shareholder lawsuit out of San Francisco because he says negative local media coverage has biased potential jurors against him.
Instead, in a filing submitted late on Friday — less than two weeks before the trial was set to begin on January 17 — Musk's lawyers argue that the trial should be moved to the federal court in the western district of Texas. That district includes the state capital of Austin, which is where Musk relocated his electric car company, Tesla, in late 2021.
If a move isn't possible, Musk's lawyers want the trial postponed until negative publicity regarding Musk's purchase of Twitter has died down.
"For the last several months, the local media have saturated this district with biased and negative stories about Mr. Musk," attorney Alex Spiro wrote in a court filing. Those items have personally blamed Musk for recent layoffs at Twitter, Spiro wrote, and have charged that the job cuts may have even violated laws.
The shareholder lawsuit stems from Musk's tweets in August 2018 when he said he had sufficient financing to take Tesla private at $420 a share, an announcement that caused heavy volatility in Tesla's share price.
The shareholders' attorneys did not immediately respond to a request for comment.
In a victory for the shareholders last spring, Judge Edward Chen ruled that Musk's tweets were false and reckless.
More Related News
The six parties united against President Recep Tayyip Erdogan also pledged to agree on a joint candidate in the crucial vote on February 13
U.S. Secretary of State Antony Blinken is urging Israel and the Palestinians to exercise restraint amid a spike in violence that has put the region on edge
Investigations into the circumstances and possible motives for the attack are ongoing
The hearing at the International Court of Justice comes amid rising tensions between Azerbaijan and Armenia just over two years after they ended a war that killed about 6,800 soldiers and displaced around 90,000 civilians.
Pakistani police have raised the death toll from a suicide bombing at a mosque in the northwestern city of Peshawar to 27 killed
The rescue workers have recovered 10 bodies.
Funerals for the victims in Friday's shooting, the deadliest attack on Israelis since 2008, were scheduled to take place Sunday.
In his book former U.S. Secretary of State Mike Pompeo claims that both Ashraf Ghani and Afghanistan's former chief executive Abdullah Abdullah were involved in corruption at the highest levels
Israeli Prime Minister Benjamin Netanyahu has announced a series of punitive steps against the Palestinians, including plans to strengthen Jewish settlements in the occupied West Bank
Shri Thanedar became the fifth Indian-American to be in the current Congress, joining four others: Dr. Ami Bera, Raja Krishnamoorthi, Ro Khanna and Pramila Jayapal
The Taliban are doubling down on their ban on women's education, reinforcing in a message to private universities that Afghan women are barred from taking university entry exams