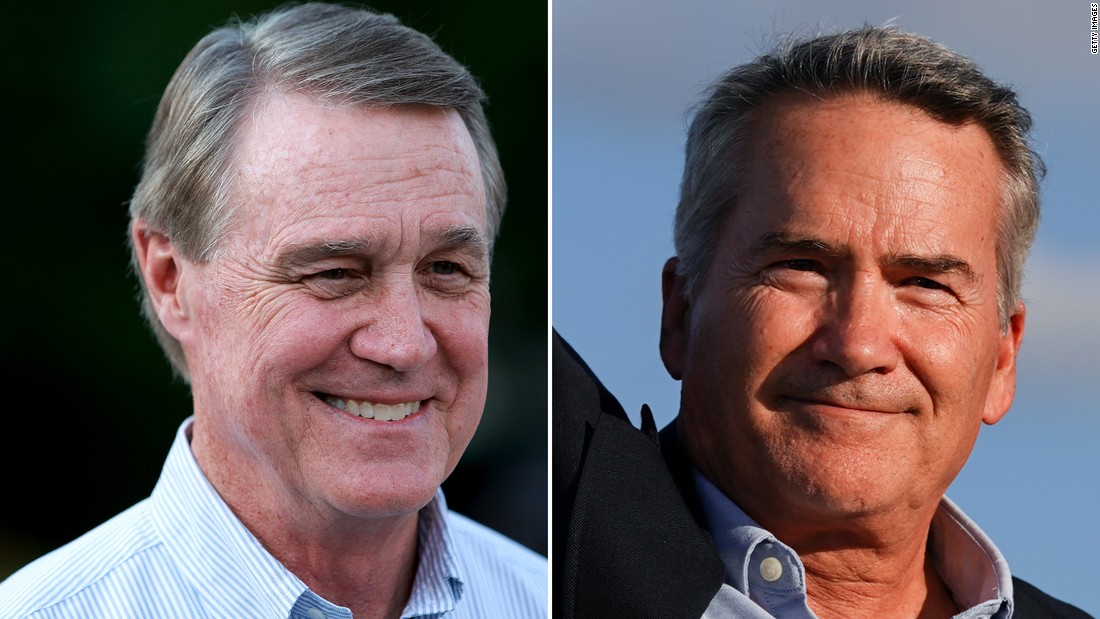 Election deniers want to control the 2024 election. And they're getting closer
CNN
Proponents of Donald Trump's discredited lie about rampant fraud in 2020 are running for positions of authority over election administration in virtually every state expected to decide the 2024 presidential race, an explosive trend dramatically underscored by Tuesday's bitterly contested Georgia Republican primary.
In Georgia, Trump may achieve, at best, only mixed success Tuesday with the slate of election-denier candidates he has endorsed in primaries against Republicans, led by Gov. Brian Kemp and Secretary of State Brad Raffensperger, who certified President Joe Biden's narrow 2020 win in the state.
But even losses for some of Trump's candidates in Georgia -- and that seems much more likely in the governor than secretary of state race -- wouldn't reverse the larger trend: Republicans across the country are steadily nominating candidates echoing Trump's falsehoods about the 2020 election in contests for governor, attorney general and secretary of state.
More Related News
Twenty-two-time grand slam champion Rafael Nadal outlasted eleventh seed Taylor Fritz, 3-6 7-5 3-6 7-5 7-6 (10-4) in a five-set thriller on Centre Court at Wimbledon on Wednesday.
If you spot a Gentleminion at a viewing of "Minions," don't panic -- they're typically harmless, if obsessed with the little yellow menaces. Here's how the odd trend came to be -- and how teenage boys on TikTok became the Minions' biggest fans.
A Los Angeles jury has found Eric Ronald Holder Jr. guilty of first-degree murder in shooting death of the late rapper Nipsey Hussle.
The crisis that UK Prime Minister Boris Johnson is facing right now might be the gravest for his leadership so far -- but it's definitely not the first.
Noah Cyrus is opening up about her addiction to prescription medication.
Natural gas and nuclear projects will have access to billions of dollars of private investment and state subsidies.
Attorneys representing Republican South Carolina Sen. Lindsey Graham say that he intends to challenge the subpoena that he was issued by an Atlanta-area special grand jury investigating former President Donald Trump's attempts to overturn the 2020 election in Georgia.
Apple on Wednesday said it will release a new feature this fall for iPhone, Mac and iPad operating software that is designed to protect high-risk users such as journalists and human rights workers from sophisticated spyware that has been linked to human rights abuses.
President Joe Biden and Vice President Kamala Harris spoke by phone Wednesday with Cherelle Griner, the wife of WNBA star Brittney Griner, who is detained in a Russian prison, according to the White House.
Trump White House Counsel Pat Cipollone has reached a deal with the January 6 committee to participate in a transcribed interview behind closed doors on Friday, multiple sources told CNN.
Boris Johnson's scandal-ravaged premiership appeared on the brink of collapse Wednesday, after numerous ministers and former allies pulled their support for the beleaguered British Prime Minister and urged him to resign before he is forced from office.