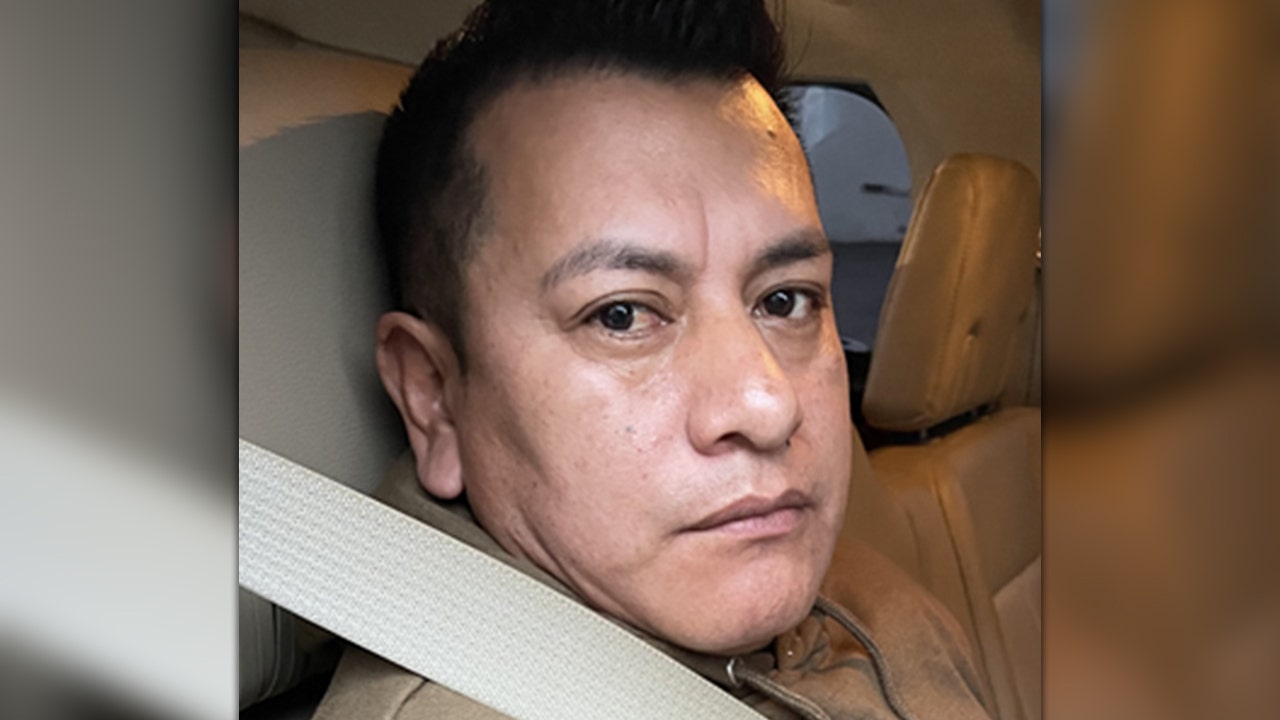 Ecuadorian man with 'violent criminal history' arrested in New York after re-entering US illegally
Fox News
Manuel Zumba-Mejia, 46, was arrested in New York for unlawfully re-entering the U.S. after ICE officers sent him back to Ecuador in 2011 following a prison sentence for reckless assault.
Zumba-Mejia was convicted in February 2010 of reckless assault by the Westchester County Court for causing serious brain injury to his 7-week-old daughter by "shaking or impacting the head." He was sentenced to three years incarcerated.
The announcement said Zumba-Mejia initially entered the U.S. at an unknown location on an unknown date, and was not inspected or admitted by an immigration official. He was first encountered by ERO authorities at Westchester County Jail in February 2009 for the assault on his daughter. An immigration detainer was lodged.
More Related News
Progressive "Gen Z" Rep. Maxwell Frost, D-Fla., attacked the border wall during a Tuesday House Oversight Committee hearing on the border and fentanyl crisis.
The Biden administration pushed back on efforts by Rep. Thomas Massie, R-Ky., to end the coronavirus vaccine requirement for international air travelers.
Wisconsin's Supreme Court justices have begun endorsing candidates in a quickly-approaching election to a seat that will determine the balance of power.
There were approximately 150,000 migrant encounters at the southern border in January, multiple sources tell Fox News, the lowest number since February 2021.
Vanroy Evan Smith's ex-wife feared for her own safety in the weeks leading up to the murder of California doctor Michael Mammone last Wednesday, her father said.
Conservatives preempted President Biden's State of the Union address on Tuesday with their own thoughts on the state of the United States.
Virginia Commonwealth lawmakers approved a bill on Tuesday to designate the Chincoteague Island pony as the official state horse, with 93 yays and seven nays.
Indiana lawmakers have advanced a proposal for the first time that, if passed into law, would allow illegal immigrants to obtain state-issued cards allowing them to drive.
President Biden's nominee for a federal judgeship in Washington state is facing scrutiny for what critics call a lack of legal knowledge and experience.
Rep. Katie Porter hailed the significant rise in fentanyl seizures at the southern border in recent years as a "success," during a House Oversight Committee hearing.
The Internal Revenue Service is moving ahead with a proposal to crack down on service industry tip reporting in an effort the agency said would provide "certainty to taxpayers."