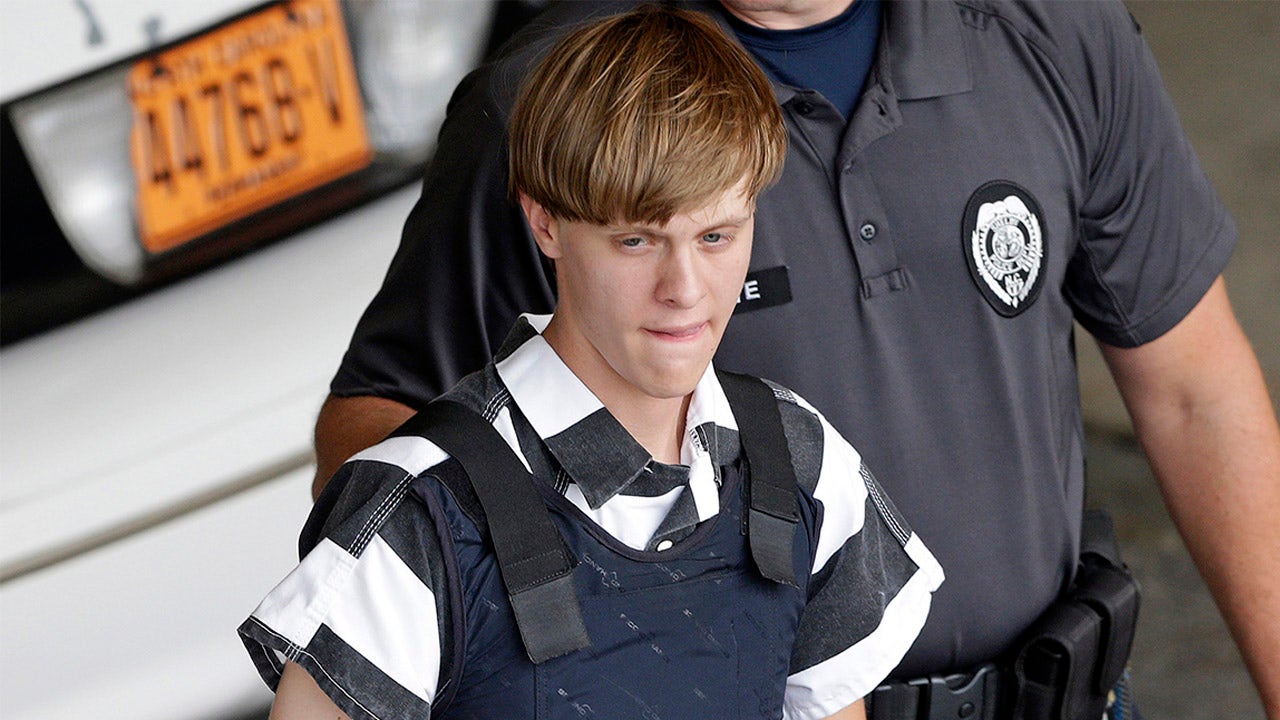 Dylann Roof's request to reconsider recusal is denied
Fox News
Dylann Roof's chances for a new appellate dwindle after a court refused his appeal over his death sentence and conviction in the 2015 racist slayings of nine members of a Black South Carolina congregation
All of the judges from the 4th Circuit, which covers South Carolina, have recused themselves from hearing Roof's case. No explicit reason was given in a May notice, although one of the judges, Jay Richardson, prosecuted Roof's case as an assistant U.S. attorney in 2017, when Roof became the first person in the U.S. sentenced to death for a federal hate crime.
Authorities have said Roof opened fire during the closing prayer of a Bible study at Mother Emanuel AME Church in Charleston, South Carolina, raining down dozens of bullets on those assembled. He was 21 at the time.
More Related News
President Biden is delivering a speech at the 40th Annual National Peace Officers' Memorial Service at the west front of the U.S. Capitol Saturday.
New York City's war on drugs is over. The junkies won. The New York Police Department waved the white flag last week — upon orders to surrender from Albany — directing officers to let drug addicts freely shoot up on city streets, and even let them share needles.
At least four people were shot during an Alabama high school football game on Friday night, police said.
The lone surviving victim of a deadly August 2020 shooting in Kenosha, Wisconsin, is suing the city and its leaders, claiming police conspired with vigilantes.
A robot dog armed with a sniper rifle was unveiled this week in Washington, D.C. at the annual meeting of the Association of the United States Army.
Democrats have a monopoly on power in California. They hold super-majorities in both legislative houses, every state-wide office, every big city mayoral position, and literally every seat on the L.A. and San Francisco city councils.
I've watched the anger and frustration of parents during school board meetings and I've quietly agreed with them. I'm a mom of three school-aged sons and I'm also a Christian.