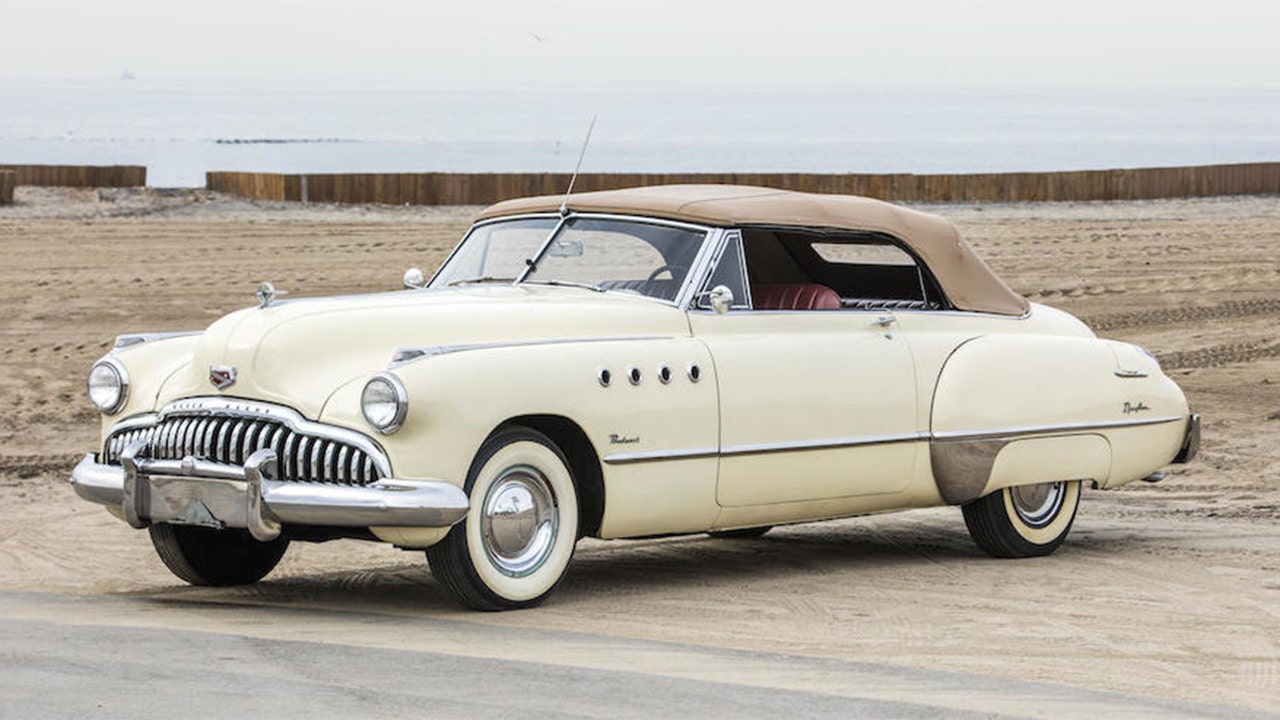 Dustin Hoffman is selling his 'Rain Man' Buick Roadmaster
Fox News
Dustin Hoffman is selling the 1949 Buick Roadmaster Convertible from his film "Rain Man" that he purchased after production was complete. The car is one of two identical vehicles used during filming.
After filming was complete, Hoffman purchased one of the two identical Buicks used during production and has kept it ever since.
The cream-colored convertible is fully restored and powered by a 320 cubic-inch inline-eight-cylinder engine, just like Hoffman's character Raymond Babbit described in the film.
Hoffman has now decided to offer it for auction at the upcoming Bonhams event in Scottsdale, Ariz., on January 27.
More Related News
The Christmas Tree Drop serves as a training exercise for the Louisiana National Guard where guardsmen practice skills they'll use in an emergency.
The pilot who crash-landed a medical helicopter without any loss of life last in Philadelphia last week thanked his flight crew, first responders and God as his "co-pilot" on Sunday as he was released from the hospital.
The former head of New York State's university system officially left office last week after authorities released evidence as part of an investigation into former Gov. Andrew Cuomo that revealed text messages about a former aide who accused the governor of creating a toxic workplace.
Journalists and pundits have scolded newly sworn-in Virginia Gov. Glenn Youngkin for issuing an executive order allowing parents to choose whether their child wears a mask in school or not.