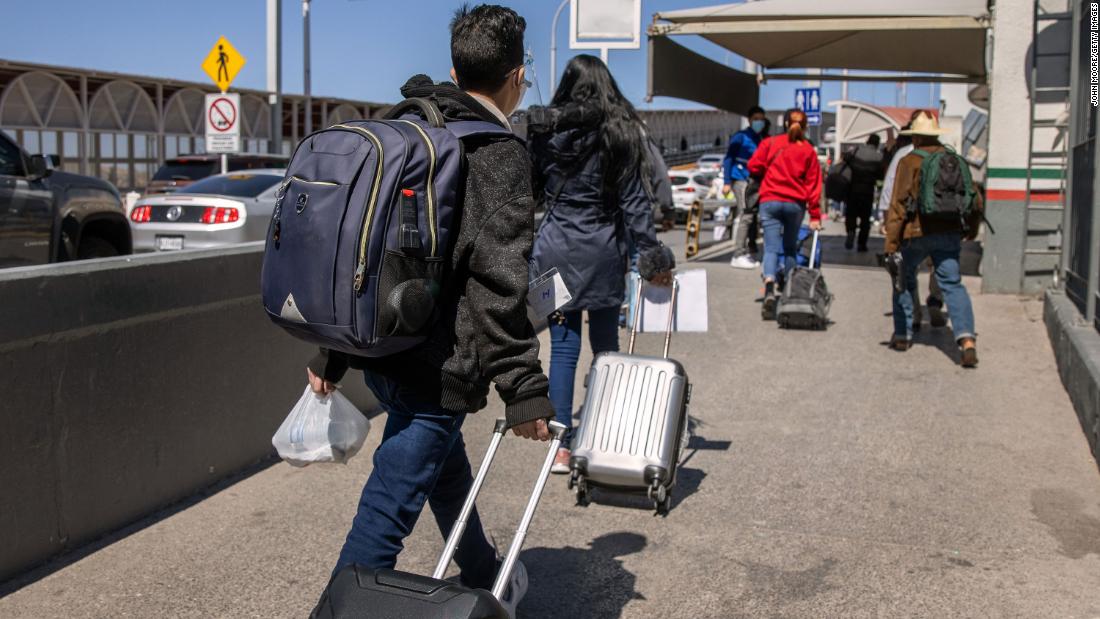 Due to court order, 'Remain in Mexico' rules for migrants are likely to restart Monday
CNN
The Biden administration plans to relaunch the Trump-era border program known as "Remain in Mexico" on Monday due to a court order, meaning the US will again send migrants to Mexico to await their immigration court hearings, administration officials announced Thursday.
Restarting the program is still pending final approval from Mexico, which is expected soon after the formal US announcement.
The program, which forces non-Mexican migrants to stay in Mexico until their immigration court dates in the US, was suspended at the beginning of President Joe Biden's term and formally terminated months later.
More Related News
While catchy songs from "Encanto" are topping the charts, Disney's latest animated film is drawing praise for another reason: the way the movie portrays trauma and healing.
The band Every Time I Die has split over an apparent disagreement with singer Keith Buckley.
Microsoft announced plans to acquire Activision Blizzard, the video game studio behind blockbuster hits like "Warcraft," "Overwatch" and "Call of Duty," in an all-cash transaction valued at $68.7 billion. Microsoft says that the move will make the company the third-largest gaming company by revenue, after Tencent and Sony.
The first full moon of the year lit up the night sky on Monday, and photographers captured its splendor.