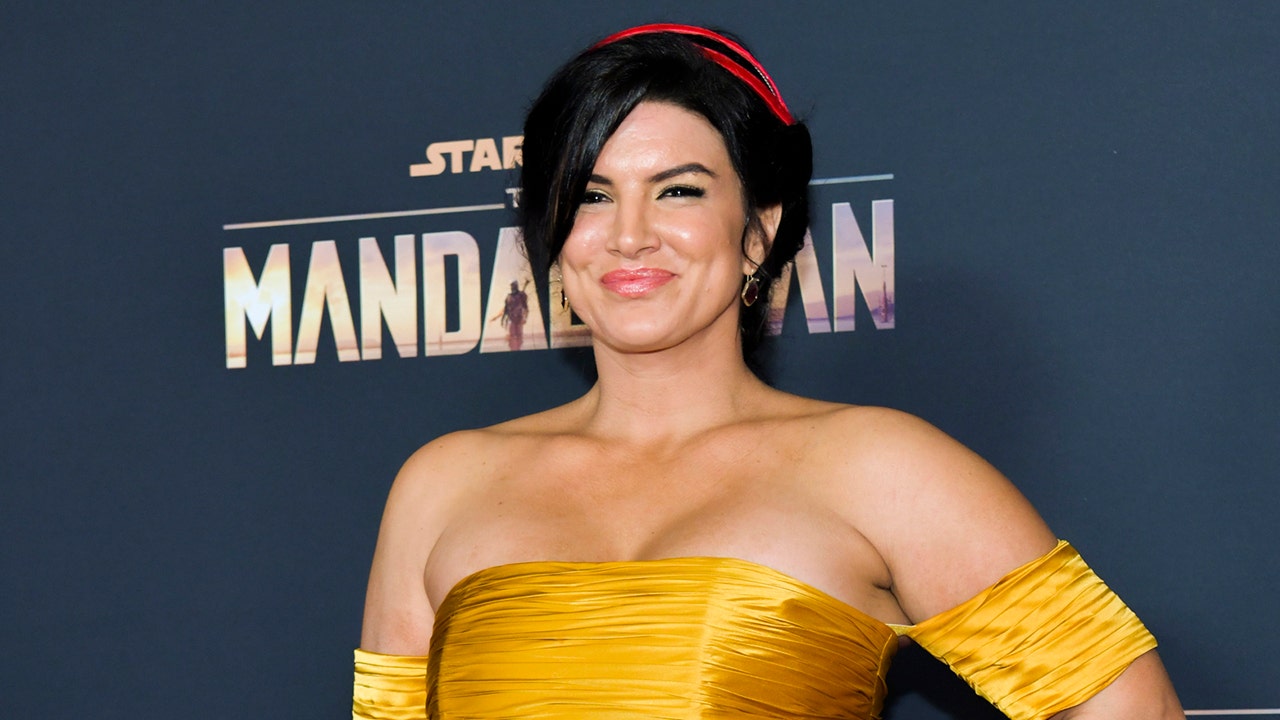 Disney's Gina Carano firing denounced as 'Hollywood Blacklist' against conservatives
Fox News
Conservative actress Gina Carano found rare support among liberals in the mainstream media following her firing from "The Mandalorian" over social media posts and being dropped by her agency UTA.
Chait dismissed the "anti-Semitic" charges Carano has been facing over an Instagram post that compared the political divide in America to the events that led to the persecution of Jews in Nazi Germany. "There is no hint anywhere in [Carano's] post of sympathy for Nazis or blame for their victims." "I don't find this post especially insightful. But overheated comparisons to Nazi Germany are quite common, and, more to the point, not anti-Semitic. There is no hint anywhere in this post of sympathy for Nazis or blame for their victims," Chait wrote.
More Related News
Rev. Al Sharpton defended Meghan Markle from media backlash, suggesting she was the victim of racism.
Pamela Anderson hits back at Tim Allen's claims he didn't flash her on the set of "Home Improvement." She said the actor "has to deny it" given the world today.
Ashton Kutcher admitted he didn't want people to think he was having an affair with co-star Reese Witherspoon at the "Your Place or Mine" premiere. Photos of the two went viral.
The Fox News Entertainment newsletter brings you the latest Hollywood headlines, celebrity interviews and stories from Los Angeles and beyond.
Jennifer Lopez praised husband Ben Affleck on social media after he went viral online during the Grammy Awards for his seemingly bored disposition.
Bonnie Raitt won song of the year at the 2023 Grammys, beating out artists like Taylor Swift, Adele and Beyonce. The win was a happy surprise for the musician, who has had a legendary 50-year career.
California's Black Music Collective, an official pre-Grammy event, has honored Lil Wayne, Dr. Dre, and Missy Elliott for their musical achievements.
Reese Witherspoon revealed how she totally screwed up an audition for Robert De Niro, and what he said to her about it 10 years later.
Buffalo Bills safety Damar Hamlin, recovering from his Jan. 2 collapse, attended a taping of "The Masked Singer" the same day he started an initiative to spread CPR awareness.
California Gov. Gavin Newsom's wife charged public schools in the state to screen her documentaries, making as much as $1.5 million, according to the watchdog group Open The Books.
Kelly Clarkson and Shania Twain were discussing past onstage mishaps when the "Because of You" singer admitted that her dress almost fell off during a past concert.