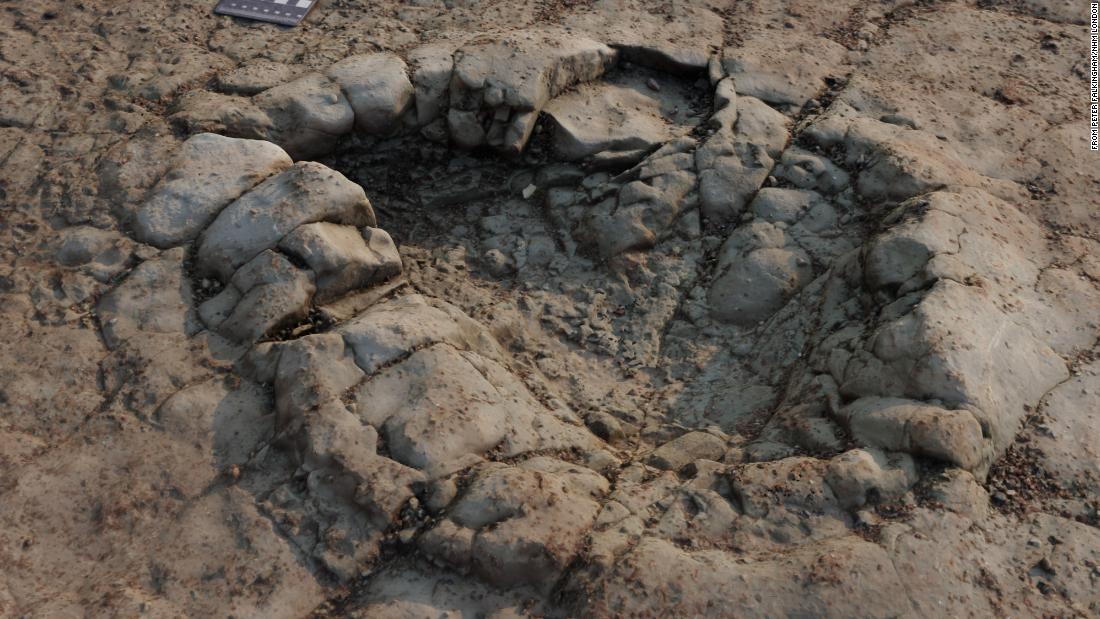 Dinosaur footprints dating back 200 million years discovered on Wales beach, researchers believe
CNN
Footprints discovered on a beach in Wales are believed to have been made by an early dinosaur more than 200 million years ago, experts say.
Paleontologists at London's Natural History Museum said the footprints, which date back to the Triassic period, were thought to belong to a very early sauropod or sauropod relative.
"We know early sauropods were living in Britain at the time, as bones of Camelotia, a very early sauropod, have been found in Somerset in rocks dated to the same period," Dr. Susannah Maidment, a paleontologist at the museum who was involved in the research, said in a statement announcing the findings.