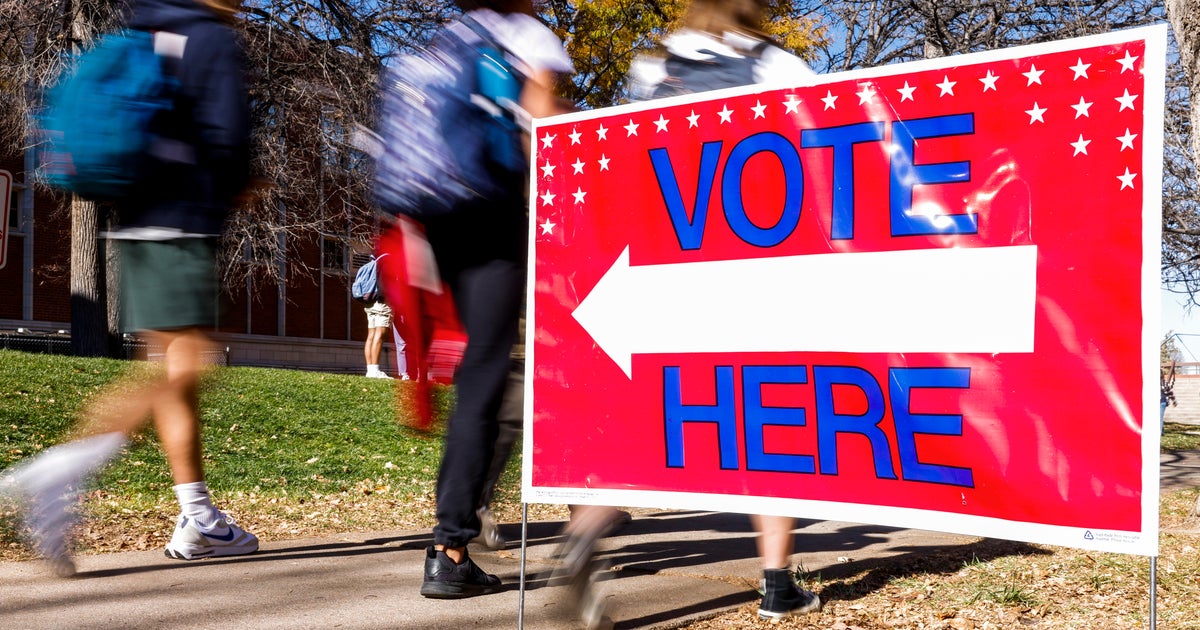 Democrats and the 2022 midterm surprises — "The Takeout"
CBSN
Donald Trump is weaker than he was in 2020, President Biden is primed to "beat him like a drum," Democrats still have a branding problem and Florida is now a party "reclamation project" — those are just some of the midterm takeaways from Mr. Biden's pollster, John Anzalone, who appeared on "The Takeout" this week.
Anzalone said that he, like many Democratic strategists and pollsters, was far more worried than Mr. Biden about widespread Democratic loses in House, Senate and gubernatorial races.
"Joe Biden was right and I was wrong," Anzalone said. "A bunch of things happened that we haven't seen happen in a long time. All the rules have been thrown out since 2016."
More Related News
A man convicted of fatally shooting a Dallas police officer nearly 16 years ago after a high-speed chase was executed on Wednesday.
The FBI is investigating Rep. George Santos' alleged role in purporting to raise funds for a veteran's dying dog through a pet charity, a representative for the veteran told CBS News on Wednesday.
Police have arrested a man who they say was caught on surveillance video launching a Molotov cocktail at a New Jersey synagogue over the weekend.
The men and women of the United Ukrainian Ballet company will make their U.S. debut Wednesday night at the Kennedy Center in Washington, D.C.
Hunter Biden's legal team went on the offensive Wednesday, demanding state and federal investigations into the dissemination of material from his laptop, and threatening a defamation lawsuit against Fox News' Tucker Carlson for allegedly failing to correct false statements.
Black Americans are up to five times more likely to have their federal tax returns audited than taxpayers of other races, according to a new study released this week.
The man accused of torturing a woman he held captive in southern Oregon last week died from a self-inflicted gunshot wound after an hourslong standoff, police confirmed Wednesday. Benjamin Foster was also suspected of killing two people in the days before his death, police revealed.
The Federal Reserve is raising its benchmark interest rate a quarter of a percentage point, officials with the central bank said on Wednesday, its eighth consecutive hike as policy makers try to subdue inflation.
The Biden administration is taking aim at Apple and Google for operating mobile app stores that it says stifle competition.
Joshua Sills, an offensive guard for the Philadelphia Eagles, has been indicted on rape and kidnapping charges for a 2019 incident in Guernsey County, Ohio, court documents show. The charges come just days before the team heads to the Super Bowl.
The Rock & Roll Hall of Fame unveiled its newest class of nominees on Wednesday morning, acknowledging some of the most iconic names in music — many for the first time.