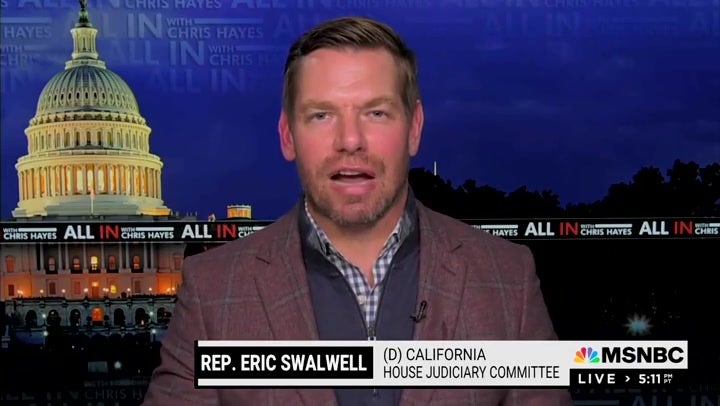 Democratic House Leader Jeffries demands McCarthy reappoint Schiff, Swalwell to Intelligence Committee
Fox News
Democratic Leader Hakeem Jeffries demanded that House Speaker Kevin McCarthy reappoint Adam Schiff, Eric Swalwell and Ilhan Omar to the House Intelligence Committee.
The demand comes as McCarthy plans to block Swalwell, Schiff and Democratic Rep. Ilhan Omar from seats on the House Intelligence Committee. Greg Wehner is a breaking news reporter for Fox News Digital.
McCarthy recently told Punchbowl News that "Swalwell can't get a security clearance in the private sector. I'm not going to give him a government security clearance."
McCarthy also said, "Schiff has lied too many times to the American public," and argued that Omar's outspoken criticism of Israel is borderline antisemitic.
More Related News
Many of America's most prominent corporations pose a "high risk" of canceling a contract or denying services for purely ideological reasons, according to a new report.
Tickets for an anti-capitalism event being headlined by Sen. Bernie Sanders, I-Vt., will cost those who want a front row seat nearly $100.
Maine regulators have given final approval to a wind power project that would provide electricity to a minimum of 450,000 homes in New England.
Democratic Pennsylvania House Speaker Mark Rozzi, elected earlier this month as a 'compromise candidate,' says he has no intentions of forfeiting the speakership in the future.