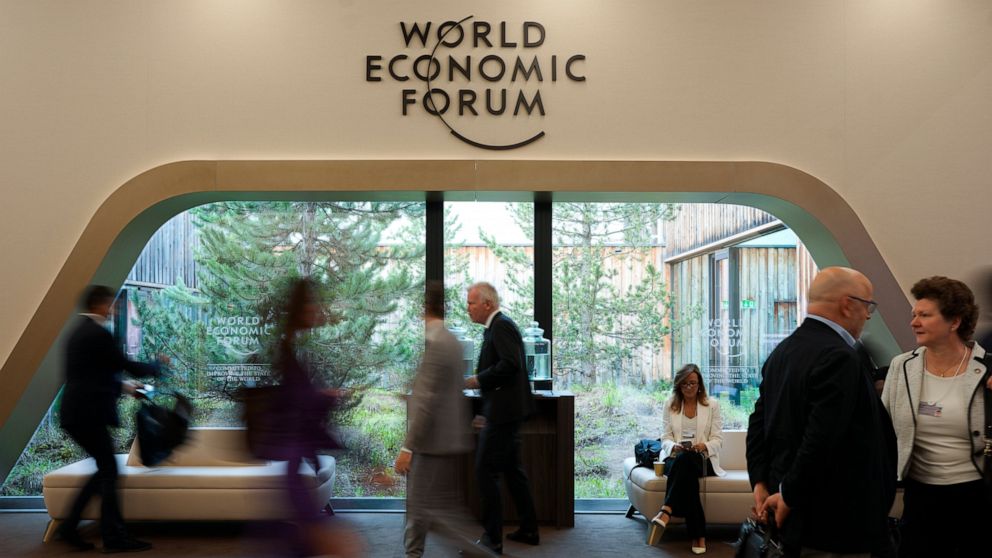 Davos updates | Corporate, government leaders schmooze
ABC News
The latest edition of the World Economic Forum has kicked off in Davos, Switzerland
DAVOS, Switzerland -- The latest edition of the World Economic Forum has kicked off Monday in Davos, Switzerland.
The village in the Swiss Alps has been transformed into a glitzy venue for the four-day confab ostensibly dedicated to making the world a better place. The event is resuming in person after a two-year hiatus because of the COVID-19 pandemic, which also delayed this year's meeting from its usual winter slot.
Thousands of corporate executives, government officials and other VIPs filled the conference venue, both to schmooze and listen to panel discussions on topics like sustainability, climate change and the Russia-Ukraine war.
Attendees also are visiting nearby pavilions on Davos' main drag set up by companies like Intel, Accenture and Facebook owner Meta.